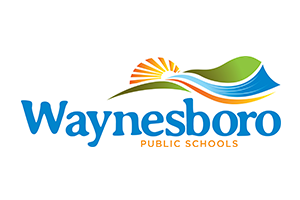 Public school systems across the United States were shocked by the shooting at Robb Elementary School in Uvalde, Texas, seven weeks ago on May 24. The deadliest school shooting since 20 children and six adults were shot and killed at Sandy Hook Elementary School on Dec. 14, 2012, 19 children and two adults were killed in Uvalde.
Security experts have widely criticized the responding officers for their delayed response in Uvalde. There have also been reports that classroom doors did not lock from the inside.
The Austin American-Statesmen released an edited video today of the Uvalde school shooter entering the school – and the initial response from officers inside the school.
For safety and security reasons, Waynesboro Schools does not share any information about plans or practices in the event of a threat to students and staff – including whether local classrooms have the ability to lock from the inside.
The day after the shooting in Uvalde, Waynesboro Schools Superintendent Dr. Jeff Cassell sent a letter to parents, which was also shared on social media.
"Words cannot express the many feelings and emotions we are all experiencing in light of the tragic event that took place in Texas yesterday," Cassell said in the letter. "As educators and as caregivers, we work very hard to make sure our children know that they are loved and that we will do our best to keep them safe every day. As we enter into summer break, know that our school division is committed to doing everything we can to provide the loving, nurturing, safe and secure school environment you expect and your children deserve."
Tips were offered to parents for how to handle their children's reactions to news of the shooting in Uvalde.
Parents were encouraged to:
Make time to talk with their child
Tell their child they love them
Limit exposure to news about the shooting
Offer their child opportunities to talk about what they have seen and heard
Answer children's questions honestly, but keep them short and simple so they are better understood.
"Please know that our school division has a heightened sense of awareness and a renewed desire to work alongside our community to make sure that our schools are as safe and secure as possible," Cassell said in the letter.
According to Cassell, the school system has "a very comprehensive safety and security plan developed in partnership with emergency services providers and based on recommendations and standards from state and federal agencies that advise schools on security matters. Our facilities have very modern security systems and our staff members receive training periodically and conduct drills in our schools."
The school system continues to add personnel such as school counselors, school psychologists, social workers and other mental health professionals to assist students with social, emotional and mental health needs.
"Early intervention and providing services in these areas address the underlying causes of school violence before it occurs," Cassell said. "We are conducting a thorough review of our safety and security plans which we do periodically and will implement any changes or modifications that are identified as needed."
Reviews of safety and security plans are conducted after major incidents such as what happened in Uvalde to determine if Waynesboro Schools should adjust policies and procedures. Cassell added that the school system's safety policies cover many topics and situations, and the policies and procedures have been used in the last year.