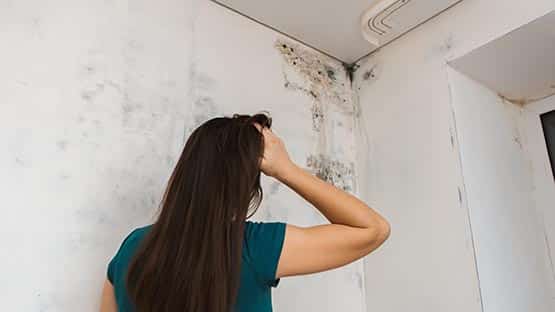 The Waynesboro chapter of Virginia Organizing presented a petition to Waynesboro City Council Monday night asking for the City of Waynesboro to create a rental inspection program. The petition had nearly 400 signatures.
Reports of leaky roofs, black mold and other unsafe conditions in rental properties in the River City have prompted citizens to demand City Council make the inspections a priority. According to Virginia Organizing, a rental inspection program has been in Waynesboro's comprehensive plan since 2018.
"We need to be mindful of what's really in the best interests of the city – not your priorities," said Andrea Jackson, a resident of Ward A. "Waynesboro has priorities. And housing is one of them."
Savannah Fersner, a resident of Maple Avenue, said people are being pushed out of the city for two reasons: rising house costs as a bedroom community of Charlottesville and a lack of affordable housing units available for rent.
And the affordable housing in Waynesboro, she said, is both unsafe and inhospitable.
She said many renters in Waynesboro are only one emergency away from not being able to pay their rent. Some renters, she said, are spending nearly 40 percent of their annual income to put a roof of their heads.
"Add that to the ballooning cost of utilities, food, health care and gas, and it's very easy to see why so many folks in our city end up living paycheck to paycheck and find themselves one emergency away from missing rent payments," Fersner said.
Eviction rates in Waynesboro are also the highest in the region, she said.
"Having followed this issue for several years, as a member of our Waynesboro chapter of Virginia Organizing, I'm aware that many of you, Council members, have acknowledged the housing crisis as cause for concern," she said. "However, I think it's beyond time to put action to your words. If you truly care about affordable housing, you'll show us by supporting our campaign.
"Waynesboro is a beautiful city with so much love," she said. "And yet everything that I've spoken of reveals that our city remains both unwelcoming and inaccessible to an increasing number of people."
Jacie Grant said that Virginia Organizing has been working in the community since 2020 and has knocked on thousands of doors to find out about the renter experience in the city.
"We've talked to hundreds of residents about what they want to see to change in Waynesboro and that top answer being housing," Grant said. "We saw tenants living with mold, broken appliances, broken HVAC systems and other unsafe conditions."
She said that while tenants can report concerns about housing conditions on the city website, it's not easy to find and many tenants are too scared to complete the form out of "fear of retaliation" by their landlord.
"I personally get to go home tonight and sleep not worrying about mold as I assume many of you do as well," she said. "The last thing I'll ask you is to read my shirt which says together we can change. So please just remember that each of us have that responsibility to initiate change in our community."
Randall Wolf, an Augusta County resident who ran unsuccessfully for the Augusta County Board of Supervisors and the 20th House District, reminded City Council that building and health inspections will be needed to deal with issues like mold. He also said that public safety goes beyond fire and rescue.
"A lot of folks like to talk about public safety," he said. "And that means police, fire, EMTs. But how can the public be safe if they don't have homes that are safe?"
Sharon VanName, a Belvue Road resident, echoed the need for a rental inspection program.
"Each of us deserves a decent, safe place to live," she said. "A program like that is a legitimate function of city government because it involves enforcing codes. It's done best by regular planned inspections so that a tenant doesn't have to complain and worry about retaliation against them for making a complaint."
Recent stories
Virginia Organizing to deliver tenant rights petition to Waynesboro City Council
Virginia Organizing supports passage of Inflation Reduction Act
Virginia Organizing calls on Waynesboro City Council to improve tenants' rights
Recent HUD funds won't address homeless, affordable housing in Waynesboro