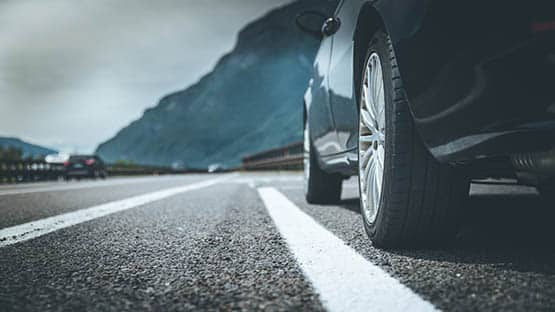 Virginia's Move Over law has been expanded to extend protections to stationary vehicles displaying hazard lights, warning signs or flares.
Currently, drivers are only required to make a lane change and proceed with caution, if possible, when passing emergency vehicles and law enforcement vehicles displaying red or blue flashing lights, and utility, tow and roadside assistance trucks displaying amber flashing lights on the roadside.
The Virginia Senate and House of Delegates overwhelmingly passed the updates to the law. Governor Glenn Youngkin signed it into law.
The amendment to the law goes into effect on July 1.  A violation of the new provision to the law is punishable as a traffic infraction.
"This is a great common sense update to the law that will encourage drivers to slow down and move over to protect all who are along our roadways," says AAA Mid-Atlantic Public and Government Affairs Manager Morgan Dean. "Whether it's a mechanical problem, a flat tire or a medical emergency, the danger on the roadside starts the moment that vehicle pulls onto the shoulder. We want to make sure everyone in, around, or beside that vehicle is as safe as possible and has the room they need to take care of whatever issue they're having."
Between 2016 and 2020, 28 people were killed in crashes in Virginia while outside of a disabled vehicle. According to a report from the Insurance Institute for Highway Safety, 300 pedestrians are killed nationwide each year while leaving, working on, or returning to a stopped vehicle along the road. That number is up 25 percent since 2014.
"We were pleased to work with AAA on this important highway safety bill.  We continue to engage motorists on the importance of protecting everyone on the highway:  public safety officers, tow truck drivers, and fellow motorists," said Delegate Chris Runion (R-Bridgewater). "It is my honor to serve the citizens of the Commonwealth that rely on Interstate 81, and I am happy to pass legislation that will protect drivers between the moment their vehicle becomes disabled and the moment the tow truck arrives."