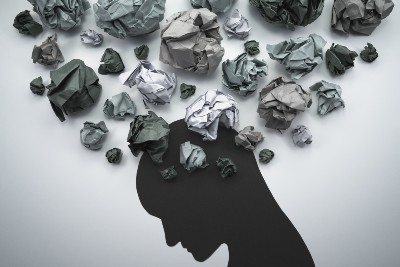 A new statewide survey shows there is bipartisan support among Virginia voters for state government to make behavioral health a "high priority" for the General Assembly.
The survey shows 76 percent of voters polled support strengthening behavioral health access and treatment, and 74 percent believe behavioral health services across the continuum of care needs to be enhanced in Virginia.
Virginia is currently ranked 37 among states in access to mental health services, according to the 2022 Mental Health America state rankings.
Meanwhile, data from the Centers for Disease Control and Prevention shows that the share of adults receiving mental health treatment in the previous 12 months has risen each year from 2019 to 2021.
This rise in demand for treatment services is occurring as health care providers, including behavioral health providers, continue to struggle with staffing shortages that impact treatment capacity.
Among the many items awaiting consideration by the Virginia General Assembly in the 2023 legislative session is the "Right Help, Right Now" plan, which is a package of budget amendments offered by Governor Glenn Youngkin totaling $230 million in new behavioral health system investments over three years.
In other results, the poll shows that:
72 percent of Virginians polled said they believe that improving access to behavioral health services should be a "high priority" for the General Assembly, with strong support for legislative action across age, gender, political and regional groups.
70 percent of the voters surveyed said they would be more likely to support the plan due to its proposed inclusion of funding for more than 30 new mobile crisis teams to respond to calls to Virginia's 9-8-8 Suicide and Crisis Hotline to provide urgent help to people in need.
72 percent of the voters polled said they would be more likely to support the plan because it calls for funding to support mental health patient transportation to relieve the burden on police officers who often have to help transport patients in crisis.
77 percent of those surveyed said they would be more likely to support the plan based on its intention to develop more community-based service capacity, enhance substance abuse services and strengthen the behavioral health workforce.
81 percent said they would be more likely to support the proposal because it is designed to enhance access to same-day care for people in need, expand telehealth behavioral health treatment access and provide housing support to people with serious mental illness.
The recent statewide public opinion poll conducted by co/efficient included 598 registered Virginia voters and featured live landline and cell phone text message interviews with Virginians from all regions of the state representing the ethnic, gender, age, geographic and political diversity of the Commonwealth.
The poll was commissioned by the Virginia Hospital & Healthcare Association to help identify health care issues of concern to Virginians and to inform the association's approach to public policy engagement.