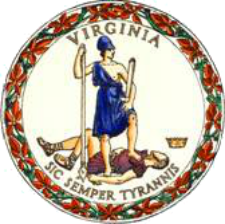 Virginia has been selected by the U.S. Chamber of Commerce Foundation as one of only seven state and regional partnerships across the country to receive a $50,000 grant award as part of a one year Talent Pipeline Management initiative targeted at closing the workforce skills gap.
The Governor's Office will collaborate with the Virginia Board of Workforce Development, the Virginia Economic Development Partnership and the Virginia Community College System as part of this initiative.
Speaking about the announcement, Governor McAuliffe said, "I am delighted the Commonwealth was selected for this new national workforce initiative that will help our efforts to build a new Virginia economy.  This opportunity gives us another tool to meet my goal of creating a world-class workforce system that will help existing businesses grow and expand and attract even more new businesses to Virginia."
The new national initiative seeks to transform the relationship between America's businesses, educators and workforce providers by pilot-testing strategies and practices that have proven effective in expanding the available talent pipeline for employers in industry sectors such as advanced manufacturing, information technology, cyber security, transportation and logistics, life sciences and health care.
"Creating a demand-driven workforce system to fill the nearly 1.5 million jobs that will open in the next decade is a top priority,"said Secretary of Commerce and Trade Maurice Jones.  "We are creating business led consortia to achieve the certifications, occupational licenses, apprenticeships, and postsecondary education credentials that businesses demand.  We welcome the opportunity to join a national learning network of regions and states sharing our aspirations."
"As Chair of the Virginia Board of Workforce Development, I have promoted the competitive advantages to the Commonwealth of talent pipeline management strategies and solutions.  I am hopeful that the project will help us better meet the needs of our customers: job seekers and businesses," said Danny Vargas, CEO, VarCOM Solutions.
The seven state or regional partners within the Talent Pipeline Management Learning Network will pilot new collaborations to manage employer engagement, identify the type and amount of workforce talent needed, determine the competency and credentialing requirements for targeted occupational positions, identify where businesses get their best talent today, designate preferred providers and measuring their performance and incent continuous improvement.  Virginia's plan for the grant will focus on refining regional and state workforce development efforts to best respond to opportunities for economic development and business growth.