Sports
Virginia Tech, still without Cattoor, loses fifth straight, falls to Syracuse, 82-72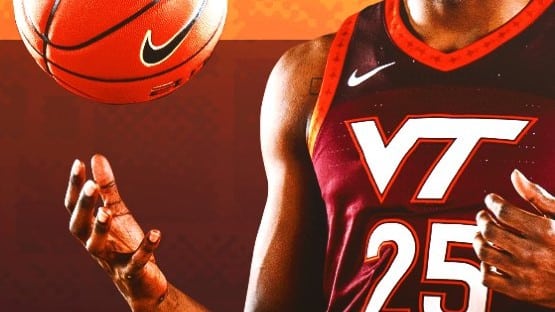 At 11-6 overall and 1-5 in the ACC, the 2022-2023 season for Virginia Tech basketball is quickly unraveling.
That wasn't expected even when Hunter Cattoor went down injured, missing his fourth straight game on Wednesday in the 82-72 loss to Syracuse, but it's the reality of where things stand.
It was another night where the offense had its fair share of inconsistency as the Hokies failed to even lead the game for one second of the second half. A poor defense to match, expected with Cattoor being the top defender, allows the Orange to shoot 50 percent from the field and also 50 percent from deep, while sending Cuse to the line 22 times on the night.
Combine that poor defense with an offense that struggled against the zone, shooting 3-for-19 from deep, and you have a surefire recipe for a loss. The forwards and centers managed to go 25-for-37 on the night, but the guards and wings combined to shoot just 4-for-30.
There was a bright spot – sort of. Highly-rated freshman Rodney Rice made his debut after picking up an ankle injury in August. The No. 45 player in the 2022 class according to ESPN, he ended up playing 29 night minutes on the night.
That's the good news, that he played.
It was hardly anything to be impressed with. A consistent, offensive game was going to be needed for the Hokies to pull this one out, but it didn't happen. Rice finished with two points on 1-for-9 shooting, including 0-for-5 from deep while pulling down four rebounds. He did show his defensive prowess, though, recording a game-high three steals.
Still, it's hardly the time for moral victories.
Tech hasn't gotten a win since Dec. 17 against Grambling State. With Virginia next in Charlottesville on Wednesday, things may get worse before they get better.
Until Cattoor returns and Rice starts producing, Hokie fans can forget about NCAA Tournament dreams. The run to the ACC Tournament title last season was an incredible, unforeseen moment that fans will long cherish, but producing anything close to that with this current team, minus Cattoor, is just daydreaming.
When Cattoor is back to his normal, sharp-shooting self, it can be time to dream again. Until then, it was about weathering the storm. So far, the storm has won big time.