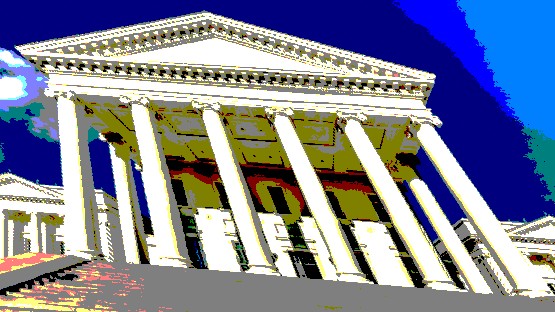 Administration and board appointments for Virginia Governor Glenn Youngkin were announced on Thursday.
The appointments included an addition to the James Madison University Board of Visitors.
Administration appointments
Secretary of Agriculture and Forestry
Elle Smith, Executive Assistant
Secretary of Commonwealth
Secretary of Education
Board appointments
Administration
Information Technology Advisory Council
Cherif Kane of Glen Allen, Database Administrator, Black Knight, Inc.
Authority
Central Virginia Transportation Authority
Rex Davis of Glen Allen, President, Davis Oil Company
Compacts
Washington Metrorail Safety Commission Interstate Compact
Devin Rouse of Ashburn, Principal/Owner, DCRail Advisory, LLC
Education
Board of Trustees of The Southern Virginia Higher Education Center
Dr. Angela Hairston of Danville, Superintendent, Danville Public Schools
Board of Visitors of James Madison University
The Honorable Kay Coles James of Midlothian, Secretary of the Commonwealth; Founder, The Gloucester Institute
Health and Human Resources
Maternal Mortality Review Team
Dr. George Saade of Norfolk, Professor and Chair of OB-GYN, Associate Dean for Women's Health, Eastern Virginia Medical School
Opioid Abatement Authority
The Honorable James Holland of North Chesterfield, Member, Chesterfield County Board of Supervisors
Labor
Apprenticeship Council
Steven Masterson of Chesapeake, Training Coordinator, JAC 110 LLC
Board for Architects, Professional Engineers, Land Surveyors, Certified Interior Designers and Landscape Architects
Helene Combs Dreiling, FAIA of Roanoke, Founding Principal, The Plum Studio, Ltd.; President, The Three Aspens, Ltd.
Catherine Christian Stanley of Richmond, Interior designer, Catherine Christian Interiors
Board for Barbers and Cosmetology
Kailey Blakeney of Virginia Beach, Licensed Master Esthetician, Kailey Blakeney Aesthetics
Board for Contractors
Jackie Jones of Stephenson, Business Office Manager, Shirley Well Drilling, Inc.
Board for Waste Management Facility Operators
Donald W. Lawhorne Jr. of Bedford, Director of Public Works, Town of Bedford
Matthew Terrell of Henrico, Chief Operating Officer, TFC Recycling
Brent Williams of Richmond, Office of Financial Responsibility & Waste Programs, VA DEQ
Jason L. Williams of Chesterfield County, Senior District Manager, WM
Common Interest Community Board
Tracey Talbert, PCAM, AMS, CMCA of Glen Allen, President and Community Manager, Stellar Community Management, LLC
Fair Housing Board
Rachael Wright of Newport News, Vice President, Harrison & Lear Community Management
Board for Asbestos, Lead, and Home Inspectors
Michael Baum of Midlothian, Owner, Envirostar, LLC
Board of Workforce Development
Debora Harvey of Arlington, Executive Director, Heavy Construction Contractors Association
Public Safety and Homeland Security
Board of Juvenile Justice
Kenneth Feng of Fairfax County, retired Congressional Investigator, U.S. Government Accountability Office
Secure and Resilient Commonwealth Panel
Adam Sidney Lee of Glen Allen, Vice President and CSO, Dominion Energy
Board of Local and Regional Jails
Jessica Vermont of Richmond, Director of Behavioral Health, Sentara Health Plans
Transportation
Virginia Passenger Rail Authority
John Delandro of Glen Allen, Financial Advisor, Merrill Lynch