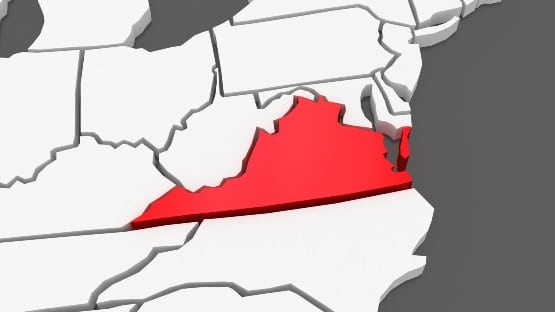 A federal jury convicted a Virginia man and woman last Friday night for their roles in a series of armed commercial robberies.
According to court records and evidence presented at trial, between Oct. 1, 2021, and Nov. 15, 2021, Norfolk residents Brandon D. Chavis, 36, and Melissa E. Beasley, 43, robbed 7-Elevens, Subway shops and gas stations armed with a firearm.
The jury received evidence related to 12 robberies or attempted robberies committed by Chavis and Beasley throughout the cities of Norfolk, Virginia Beach, Chesapeake, Newport News, Yorktown, and Portsmouth.
Beasley drove Chavis in her gray Volvo SUV to each robbery. Chavis wore a black hoodie, black mask, black gloves, dark jeans, brown work boots, and sometimes an orange reflective vest. Chavis entered the stores, brandished a firearm at the clerks, and fled to Beasley waiting in the getaway car.
On one occasion, Beasley cashed one of the stolen lottery tickets just 33 minutes after Chavis robbed it from a Speedway.
On Nov. 15, 2021, during an interaction with Chavis and Beasley, Norfolk Police recovered the firearm Chavis used in the robberies and seized Beasley's gray Volvo SUV.
Chavis and Beasley will be sentenced on Sept. 27.