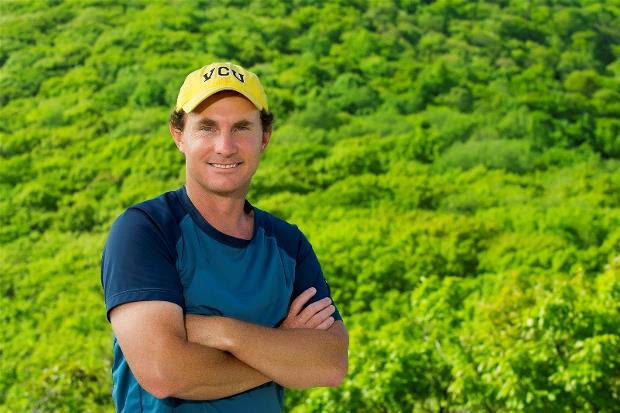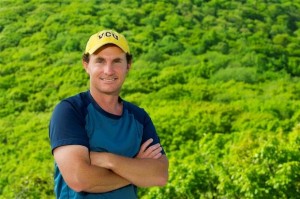 James Vonesh, Ph.D., a biology professor at Virginia Commonwealth University, has received a prestigious Fulbright Scholar award to study a globally invasive frog species in South Africa.
As part of the grant, Vonesh – a leading expert in herpetology, amphibian population biology and predator-prey ecology – will spend 2014-15 collaborating with scientists at several South African universities and research institutes, including the Centre for Excellence in Invasion Biology at Stellenbosch University, to conduct research on Xenopus laevis, an invasive frog species in Asia, europe and North and South America.
The global expansion of Xenopus is associated with the introduction of a fungal pathogen that has caused mass amphibian extinctions around the globe. Virginia undertook intense efforts to control introduced populations of Xenopus in the 1980s and has managed to slow the species' expansion, but the invasive frog continues to be established in other states.
The aim of Vonesh's Fulbright grant is to better understand the degree to which aquatic predators regulate Xenopus populations within their current range in South Africa.
"While the introduction of species outside their native range has increased with globalization, most introductions fail to become established," Vonesh wrote in his proposal. "Identifying what separates these cases from those that become invasive pests is the fundamental question of invasion biology."
"Predators often play an important role in regulating populations of pest species, and release from native predators often contributes to success of exotic species," he continued. "Indeed, many biological control approaches to invasive species management aim to augment predation. However, the success of these management strategies relies upon a sound understanding of basic predator-prey ecology."
The grant also aims to build reciprocal capacity for international collaborative research and instruction between VCU and Nelson Mandela Metropolitan University.
Jim Coleman, Ph.D., dean of VCU's College of Humanities and Sciences, praised Vonesh's selection as a Fulbright recipient, calling him "one of the best young ecologists in the U.S."
"Fulbright Awards recognize excellence in teaching and research and recipients such as James enhance the academic reputation of VCU and support our goal of ensuring VCU's participation in the global academic community," Coleman said.
Vonesh has served on VCU's Fulbright Fellowship advisory committee, and has mentored three student Fulbright Fellowships in his lab over the past four years. He also teaches a proposal development class for the Department of Biology that has produced three Fulbright Fellows and three national finalists.