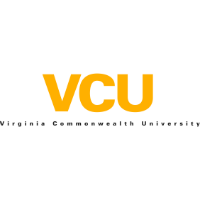 During fall commencement ceremonies at VCU today, Kay Coles James, former director of the U.S. Office of Personnel Management, challenged Virginia Commonwealth University's newest graduates not to accept mediocrity but to be disruptive.
"Based on what I see in the world, I want you to know that we need you. We need you now," said James, who is also the founder and president of the Gloucester Institute, a nonprofit organization that trains and nurtures African-American leaders. "Take what you've got. Go be a leader and be disruptive."
James also served as Virginia's secretary of health and human resources and as assistant secretary for public affairs at the U.S. Department of Health and Human Services.
Students received professional, graduate and undergraduate degrees at the ceremony at the VCU Siegel Center. Approximately 2,100 students attended the ceremony, and more than 2,500 degrees were conferred.
VCU President Michael Rao, Ph.D., called on the graduates to use what they've learned at VCU to tackle life's "unknowns."
"The research we do here — which is the bedrock of your unique student experience — begins in the unknown … then becomes innovation, creativity and opportunity for people everywhere," Rao said. "At VCU, we discover what no one has ever understood before. We create what no one has ever seen before. We cure people who have never had hope before. The unknown doesn't scare us. It inspires us."
James was awarded the Honorary Doctor of Humane Letters, VCU's highest form of recognition.
The Edward A. Wayne Award, established in 1971 to honor individuals who have made outstanding contributions or provided exemplary service to Virginia Commonwealth University, was presented to Eva Teig Hardy, former executive vice president of public policy and corporate communications at Dominion Resources, where she was the first woman to hold that position. Hardy serves on the VCU Health System Authority Board of Directors and was Virginia secretary of health and human resources during the Baliles administration.
Presidential Medallions were awarded to George Vetrovec, M.D., professor of medicine in the VCU School of Medicine, director of the Adult Cardiac Catheterization Laboratory at the VCU Pauley Heart Center and former executive committee member of the VCU Health System Authority Board of Directors, and Richard Wenzel, M.D., professor emeritus in the School of Medicine's Department of Internal Medicine who chaired the department from 1995 to 2009 and served as president of MCV Physicians. The Presidential Medallion recognizes individuals for their extraordinary achievement in learning and commitment to the mission of VCU.