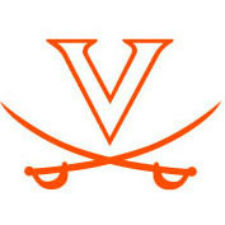 The short answer to the question, Can UVa. be a #1 seed in the upcoming NCAA Tournament, is yes.
It's hard to assume that the Cavs can get a #1 without beating Duke in the ACC Tournament final, so let's start the conversation there. That would give Virginia a 3-3 record against the RPI top 25. Compare that to other potential #1 seeds Villanova (1-3), Kansas (4-4), Michigan (5-4), Wisconsin (4-3) and Arizona (4-1).
Most are throwing out Duke as a potential #1 for reasons that will be clear in a minute, but for argument's sake, let's point out that the Blue Devils are currently 5-4 against the RPI top 25.
For all the criticisms of Virginia's schedule strength, it's actually 33rd nationally. Consensus overall #1 NCAA seed Florida has the 26th-toughest schedule; the other team accepted by all as a #1 seed, Wichita State, has the 112th toughest schedule.
(Villanova's schedule is the 51st toughest.)
So throw that out as a hindrance. UVa.'s worst loss RPI-wise was at #75 Maryland. Duke lost to two teams with 100+ RPI ratings (Notre Dame and Wake Forest, the latter coming just last week; no #1 seed has two RPI 100+ losses, so picking up on what we said above, Duke is already done as far as this conversation goes).
Villanova lost this week to #125 seton hall. Wisconsin lost in January to #123 Northwestern. Michigan lost in November to #147 Charlotte.
Current records against the RPI top 100 also compare favorably:
The other factor is the current trend: again, assuming a win today, Virginia is 11-1 in its last 12. Villanova is 10-2. Duke, Arizona, Michigan and Wisconsin are 9-3.
There is still one #1 seed up for grabs today. With Florida and Wichita State already penciled in, I think we can also put Arizona on that list of locks even with the Wildcats loss last night to UCLA in the Pac-12 Tournament.
That gives us UVa., Villanova, Wisconsin and Michigan battling for that other #1.
Arguments can be made for and against each. Virginia is clearly in the conversation, bottom line.