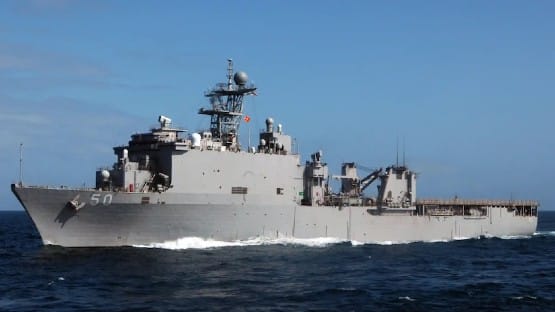 The U.S. military has finally begun collecting remnants of the Chinese spy balloon that was shot down off the coast of South Carolina on Saturday.
The recovery effort was delayed until Monday because of rough seas in the Atlantic, according to Air Force Gen. Glen D. VanHerck, commander of the North American Aerospace Defense Command and U.S. Northern Command.
The remnants of the balloon, which was shot down by an F-22 Raptor fighter from the 1st Fighter Wing at Langley Air Force Base in Virginia, had fallen about six miles off the coast of South Carolina into about 50 feet of water.
Precautions are being taken during the salvage operation in case explosives or toxic substances are present, VanHerck said.
According to the Pentagon, the USS Carter Hall, an amphibious landing ship, is collecting debris in the vicinity of the splashdown, and the USNS Pathfinder, a survey ship, is mapping the ocean floor using sonar for the debris search.
Explosive ordnance members and at least one unmanned underwater vehicle are also participating.
The FBI and Naval Criminal Investigative Service agents are embedded with salvage operations personnel to assist in counterintelligence work.