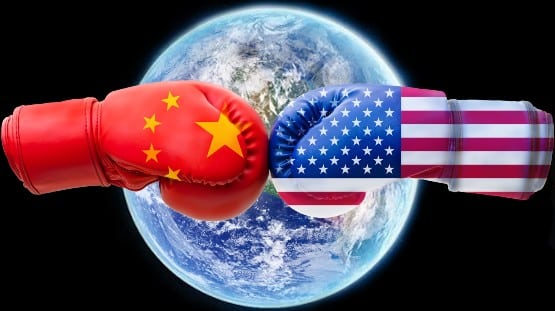 U.S. fighter jets shot down a Chinese spy balloon off the coast of Myrtle Beach on Saturday, and the remnants are now being fished out of the Atlantic in U.S. waters.
The balloon is one of at least two spy balloons from China known to be in the Western Hemisphere, with a third likely operating near U.S. interests elsewhere.
The balloon shot down on Saturday was first noticed in U.S. airspace over Montana on Wednesday, and followed the jet stream south and east over the next three days.
First closeup video of China's spy balloon being shot down by US military. pic.twitter.com/0h2G2SjnOP

— Mike Sington (@MikeSington) February 4, 2023
The Chinese government has tried to claim that the balloon was merely a weather balloon that had flown off course, but U.S. officials have insisted that it was part of what has been an extensive effort on the part of Chinese intelligence that has been ongoing for several years.
President Biden, who had come under fire from critics on the right who wondered why he didn't order the balloon shot down sooner, told reporters in a press gaggle at the Hagerstown (Md.) Regional Airport that he had given the orders to the Department of Defense on Wednesday to shoot it down "as soon as possible."
"They decided, without doing damage to anyone on the ground, they decided that the best time to do that was as it got over water, outside, within our … within the 12-mile limit," Biden said. "They successfully took it down. And I want to compliment our aviators who did it.  And we'll have more to report on this a little later."
Defense Secretary Lloyd Austin confirmed in a statement on the DOD website that President Biden had authorized the action to shoot down the balloon on Wednesday.
"After careful analysis, U.S. military commanders had determined downing the balloon while over land posed an undue risk to people across a wide area due to the size and altitude of the balloon and its surveillance payload," Austin said. "In accordance with the president's direction, the Department of Defense developed options to take down the balloon safely over our territorial waters, while closely monitoring its path and intelligence collection activities."
The effort, Austin said, was coordinated with the Canadian government – the balloon first entered U.S. airspace over Alaska before crossing into Canadian airspace, ahead of being found flying over Montana on Wednesday.
"Today's deliberate and lawful action demonstrates that President Biden and his national security team will always put the safety and security of the American people first while responding effectively to the PRC's unacceptable violation of our sovereignty," Austin said.