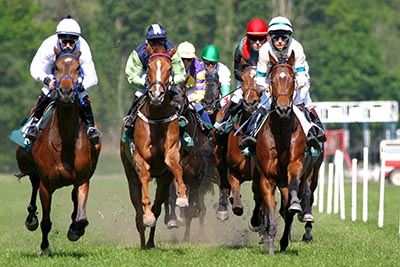 An injunction by the states of West Virginia and Louisiana to halt the Horseracing Integrity and Safety Act was granted a stay by the U.S. Court of Appeals Friday.
Louisiana's Fifth Circuit Court of Appeals issued the stay "pending further consideration of the motion."
West Virginia and Louisiana issued a temporary injunction last week to remove Horseracing Integrity Safety Authority's jurisdiction over the two states after the legislation became federal law in the United States on July 1, 2022. The legislation bans the use of drugs in racehorses on race days and creates a national standard for drug testing and enforcement in racing.
The federal law and the injunction came just before a racehorse named Little Christy was euthanized July 27 after a race at the Mountaineer Casino, Racetrack and Resort in New Cumberland, W.Va. Little Christy reportedly "brokedown" during the race and was euthanized on the track.
In 2021, three Thoroughbred racehorses were euthanized after injuries sustained in races within a span of 10 days at Charles Town Races in West Virginia.
Western District of Louisiana Judge Terry Doughty ruled in late July that the authority overstepped its bounds with the new legislation, and that HISA has no authority in West Virginia or Louisiana.
"We applaud the U.S. Court of Appeals for siding with the horses and those of us who've worked for many years to secure the enactment of the Horseracing Integrity and Safety Act," Animal Wellness Action Executive Director Marty Irby said in a statement. "Rogue officials in West Virginia and Louisiana cannot usurp the federal law, and we call on the new Horseracing Integrity and Safety Authority to implement and enforce the new regulations with an iron fist now that this stay has been granted. We must protect our iconic American equines from the rampant abuse that has long plagued the sport."