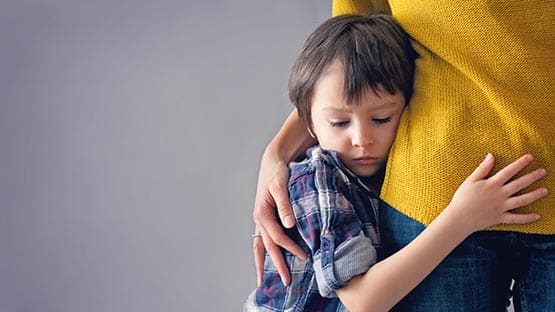 A survey of low- and middle-income parents found that 64 percent of respondents said their family is finding it hard to make ends meet right now.
Among their biggest challenges are affording food (64 percent) paying for essential supplies like diapers and formula (60 percent), paying for utilities (57 percent) or housing (41 percent) and lack of paid leave from work (18 percent).
The ParentsTogether Action survey was taken between Feb. 1-9  and included more than 550 parents about the state of financial insecurity amidst rising prices in the U.S., an end to the pandemic-related boost to nutrition benefits and new discussion by Republicans in Congress about cutting additional federal food assistance.
"At a moment when food distribution centers are seeing increases in demand as American families struggle to feed their children, Republican lawmakers are putting families in their political crossfire by threatening to dramatically decrease spending on essential programs like SNAP. The timing of this could not be worse," said Ailen Arreaza, executive director of ParentsTogether. "Further cuts to essential policies helping families to keep food on the table would be unconscionable – and those politicians responsible will pay a political price."
Since the pandemic, for nearly three years, households that participate in the Supplemental Nutrition Assistance Program have received 'emergency allotments' that have provided at least $95 extra per month per household to spend on food. However, the boost in benefits will end in March of this year and millions of families will see a reduction of their monthly SNAP installment.
In addition, this week it was reported that Republicans in Congress are considering new work requirements, or possible outright cuts, to federal food assistance as part of their budget negotiations in the debt limit fight.
Additional highlights of the survey include:
94 percent of parents reported that they were experiencing food price increases.
71 percent of those surveyed say they can no longer save for the future
62 percent say that they have had to spend their savings or other money saved for emergencies.
41 percent said they can simply no longer afford enough food for their families
35 percent have had to work extra hours or get a new job in order to make ends meet
65 percent of respondents said they've had to change the food they buy (ie less fruits and vegetables) and/or have had to change the brands of food they buy
52 percent of respondents said they've used food banks or similar services
36 percent of respondents said that they've skipped meals so their kids can eat
Results of the full survey are available online.
Related stories
Virginia follows 17 states in ending emergency SNAP allotments post-COVID
SNAP households to continue to receive emergency allotments in January
SNAP benefits going up for U.S. households to keep pace with inflation
'Ending food insecurity' in underserved communities funded by VFAIF grants
Hunger awareness: Food insecurity remains hidden in communities
Virginia Cooperative Extension fights food insecurity in the Commonwealth