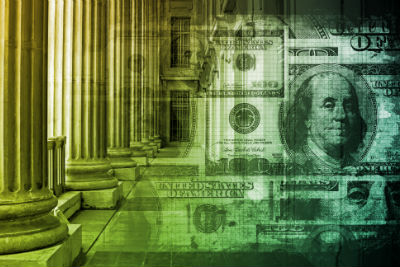 The majority of American employees' bank accounts are feeling the rise of inflation while salaries lag behind.
According to SophisticatedInvestor.com, more than 54.7 percent of American salaries are not keeping up with inflation, and women are more than 33 percent likely than men to fall behind during a time of inflation.
The survey results revealed that 54.7 percent of American adults have not seen their salary or wage match the rate of inflation. Adults aged 45 to 54 are the least likely to see their salary match inflation, with 65.6 percent responding no to that survey question.
On the other hand, Gen-Z, which are ages 18 to 24, are most likely to have their salary match inflation, with 43.8 percent.
In the Midwest, salaries are least likely to match inflation. Respondents in that area of the United States who answered no were 59.3 percent. North Carolina residents are the least likely to have their salary keep up with inflation, with 68.6 percent, and New York is the most likely state for salary and inflation to match at 44.9 percent.
According to Liam Hunt, Chief Content Officer at SophisticatedInvestor.com, a free educational resource dedicated to personal finance and investing, the survey was conducted July 11 and July 13, 2022. The question "How has your salary or hourly wage kept up with inflation?" was asked of 3,002 respondents.