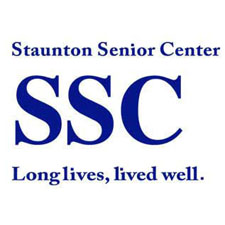 After introductions and the approval of minutes from the January meeting, SAW Regional Director Janice Gentry introduced budget figures to Staunton Senior Center Local Council members.
These figures showed the disparity between what income is expected on the approved budget, and what has actually been received. She explained that this was the first step in having local council members take more responsibility for decisions about program priorities for the Staunton/western Augusta area. She also distributed the annual report and grant requests for funding from Staunton and Augusta County.
Following this, Michael Thompson, LC chair, reported that he has attempted to get in touch with Kathy Johnson with Murder is a Game. A murder mystery dinner was chosen as the local council's second fundraiser, with a goal of raising $3,500. Thompson also talked about council recruitment. It was decided that the plan for recruitment and cultivation of new members presented by Lynn Harris, center director, would not be used. Instead, each current member would discern the best way to bring new members onto the council.
Finally, Harris and Lori Pullin, program director, reported about daily operations of the past month.
More online at www.StauntonSeniorCenter.org.