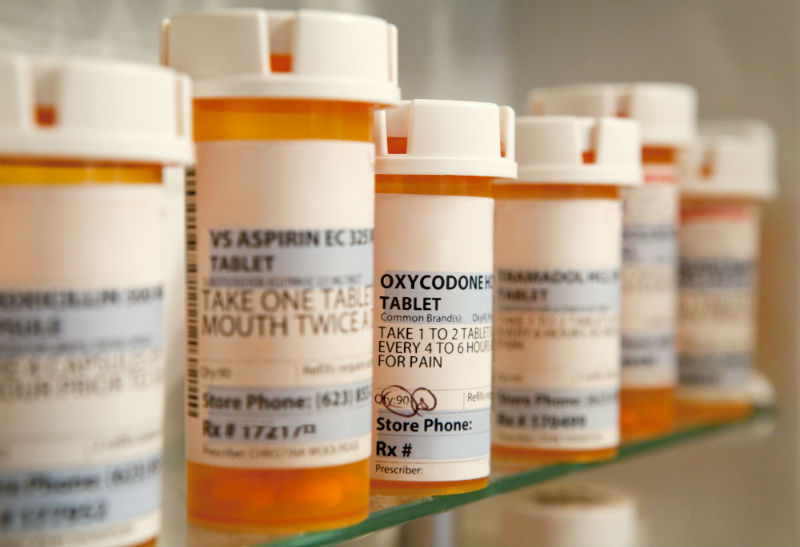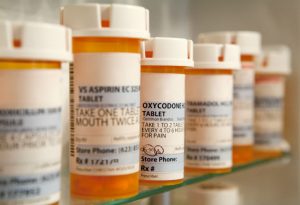 Medicare spent more than $324 billion from 2016 to 2018 to advertise drugs, more than half of the organization's spending during that time period.
According to a press release, nearly one third of the United States' rapid increase in prescription drug spending is related to direct-to-consumer advertising.
U.S. Rep. Abigail Spanberger introduced the Banning Misleading Drug Ads Act to protect seniors, prevent drug manufacturers from not revealing dangerous side effects in advertisements and to help consumers make informed decisions.
Spanberger's act, according to a press release, would require the U.S. Food and Drug Administration (FDA) to finalize a proposed rule introduced 15 years ago to clarify the inclusion of statements regarding drug side effects in advertisements, as well as contraindications and effectiveness of drugs. The act would prevent inclusion of "distracting representations" in ads such as statements, text, images and sounds that prevent communication of the major statement about the drug.
"Virginians have seen the commercials — they've seen how pharmaceutical companies try to mask their products' side effects with butterflies, cheery music and beautiful sunrises. For many consumers — especially seniors, these ads can hide the very serious risks that come with certain drugs," Spanberger said in the press release. "Critical medical decisions should always be made between a patient and their doctor — not between a patient and their television screen. I'm proud to introduce legislation that pushes the FDA to finalize a rule that has been delayed for more than a decade. We need to give patients the clear information required to make informed decisions about their health, and my bill would make sure pharmaceutical companies don't shy away from the truth."
Spanberger introduced the legislation alongside U.S. Representatives Susan Wild of Pennsylvania, Cindy Axne of Iowa, Katie Porter of California and Angie Craig of Minnesota. The act brings attention to the bipartisan FDA Amendments Act of 2007 which requires the FDA to draft and finalize standards of determining presentation of side effects in advertisements within 30 months. The FDA missed the deadline more than 10 years ago. The Banning Misleading Drug Ads Act would require the FDA to finalize the regulation within 180 days of passage. If not, the 2010 Notice of Proposed Rulemaking becomes the final rule on the issue and would clarify that consumer drug ads must address side effects, contraindications and effectiveness, and prohibit presentations that distract from the statement.
Direct-to-consumer pharmaceutical ads are only permitted in the U.S. and New Zealand, the press release stated, and frequently supersede a physician's knowledge and judgment of what drug is suitable for a certain medical condition.
"Americans deserve the truth about their medications – especially when it comes to potentially dangerous side effects. But for far too long, drug companies have used deceitful advertising tactics to distract consumers from the potentially harmful reactions to their products," Craig said in the press release. "I'm proud to join my colleagues in introducing this long-overdue legislation to provide transparency around prescription drugs and ensure that Big Pharma does not mislead the public."
Porter said that "Big Pharma has tried every trick in the special interest playbook to deceive Americans for profit, including in their ads. Congress has a duty to protect patients."
Banning Misleading Drug Ads Act is endorsed by the National Center for Health Research, Lower Drug Prices Now Coalition, the Patient, Consumer, and Public Health Coalition, Public Citizen, National Women's Health Network, Center for Science in the Public Interest and The Senior Citizen's League.
"For more than a decade, the FDA has flouted the will of Congress by failing to finalize a rule requiring direct-to-consumer prescription drug TV and radio ads to provide clear and balanced descriptions of the drugs' major risks, which was mandated by a 2007 federal statute," Dr. Michael Carome, Director of Public Citizen's Health Research Group, said in the press release. "The Banning Misleading Drug Ads Act of 2022 would rectify the agency's troubling inaction and finally ensure that consumers are not mislead by ads that cleverly downplay the risks of prescription medications."
Richard Delaney, chair of the Senior Citizens League said an estimated 65 million Medicare beneficiaries depend on Congress to provide public safety and consumer protection against misleading advertising tactics by prescription drug manufacturers. "We support legislation that helps keep ads honest by endorsing the Banning Misleading Drug Ads Act of 2022."