Virginia
Sen. Warner resumes holiday tradition of welcoming students to Capitol Hill office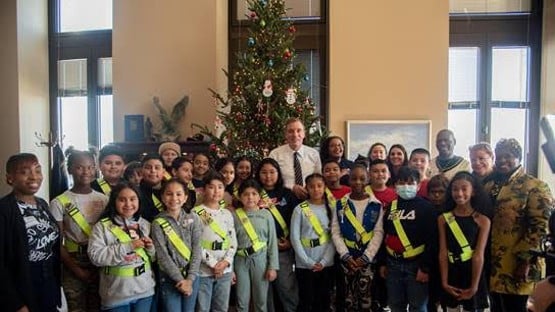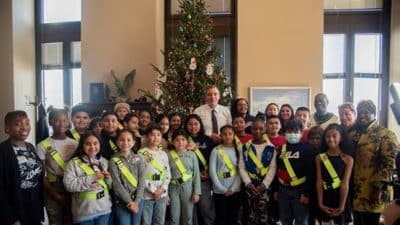 Christmas cheer made its way to the U.S. Senate Friday when Sen. Mark R. Warner welcomed students from Dumfries Elementary School in his Capitol Hill office for a holiday celebration.
Students sang Christmas carols, drank milk and ate cookies and helped Warner decorate his office Christmas tree, a 12-foot Fraser fir from Mt. Rogers Tree Farm in Grayson County, Va.
The fifth-grade students decorated Warner's tree with homemade ornaments, then sang "Jingle Bells" and "Rudolph, the Red-Nosed Reindeer" for staff members, according to a press release.
An annual tradition, Warner was thrilled to host students after a two-year pause due to the COVID-19 pandemic.