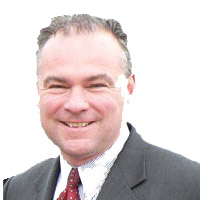 U.S. Senator Tim Kaine, a member of the Senate Budget and Aging Committees, joined U.S. Senator Amy Klobuchar and four other colleagues to introduce the Medicare Prescription Drug Price Negotiation Act, legislation that would empower Medicare to negotiate for the best possible price of prescription medication for America's seniors who are enrolled in Medicare Part D. Current law bans Medicare from bargaining with pharmaceutical companies for lower prices. The bill would help cut costs for more than 37 million seniors and boost Medicare savings.
"Allowing prescription drug price negotiation in Medicare would save billions of dollars without compromising care or shifting the cost burden onto seniors," said Kaine. "The federal government should be allowed to negotiate for lower prices for Medicare recipients, just like the Department of Veterans Affairs does. As we grapple with tough budget challenges, we cannot afford to put off commonsense reforms that lower healthcare spending and save taxpayer money."
During his campaign for Senate, Kaine pledged to join efforts to close this loophole in the Medicare program. He co-sponsored an earlier version of this legislation in June 2013.
The Medicare Prescription Drug Price Negotiation Act would allow the Secretary of Health and Human Services (HHS) to directly negotiate with drug companies for price discounts for the Medicare Prescription Drug Program, eliminating the "non-interference" clause that expressly bans Medicare from negotiating for the best possible prices even though the government can often negotiate bigger discounts than insurance companies. Senators Richard Blumenthal (D-CT), Angus King (I-ME), Bernie Sanders (I-VT), and Jeanne Shaheen (D-NH) are cosponsoring the bill.