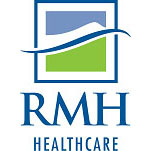 RMH has received the Best EMS Case of the Year Award from AirCare 5 Medevac for the hospital's contributions in providing life-saving care in February to a heart attack patient.
AirCare 5, a division of PHI, Inc., provides around-the-clock emergency medical air transport in the Shenandoah Valley and eastern West Virginia. The AirCare 5 Medevac team is stationed at Shenandoah Valley Regional Airport in Weyers Cave. Its primary mission is transporting and providing in-flight intensive care for critically ill or injured patients who require the specialized services of a tertiary medical center or a level 1 trauma center.
RMH was recognized during AirCare 5's annual regional educational conference in April. According to Jim Miller, flight nurse and base medical supervisor, the award typically recognizes a highly successful trauma call, but this year recognized RMH and other organizations for their teamwork in saving the life of a heart attack victim.
On Feb. 21, AirCare 5 Medevac transported from Page County to RMH a patient who was having a STEMI heart attack. A STEMI, or ST segment elevation myocardial infarction, is a severe type of heart attack brought on by an extended period of total blockage in blood flow to the heart. As a result, the part of the heart supplied by the blocked coronary artery begins to die. The patient must quickly get to a hospital that provides cardiac intervention surgery (also called percutaneous coronary intervention, or PCI) to open the blocked artery. The shorter the time it takes to get the patient from the Emergency Department into a cardiac interventional lab, the better the patient's chances of survival.
"The entire time from initial chest pains and transport from a rural setting in Page County to cardiac intervention was less than one and a half hours," said Miller, who was on the call.
"The system at RMH came together very efficiently and smoothly," he explained. "The patient was in the ED for about one minute before being rushed to the cath lab. Door-to-balloon time (the time from the patient arriving in the ED to the opening of the blocked artery in the interventional suite) was just 19 minutes. In all, this one case required multiple people and systems to work together seamlessly to save the patient's life."
Additional organizations involved in the STEMI call that also received awards were Page County 911, Luray Volunteer Rescue Squad, Page County EMS, Shenandoah 911, New Market Fire Department, Rockingham Security (who helped secure the helipad at RMH for landing), and the RMH Emergency Department and RMH Catheterization Lab.
"This is a fantastic recognition of an incredible accomplishment by our Emergency and Heart and Vascular teams, working in conjunction with community emergency services," said Rick Haushalter, RMH chief operating officer. "This great example of collaboration between RMH and our community partners supports our mission to improve health and promote well-being."