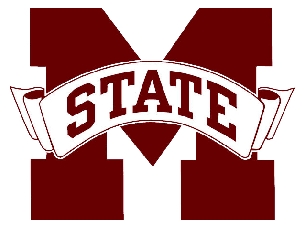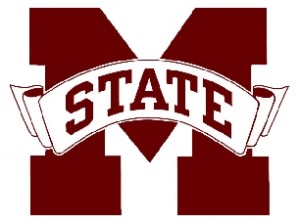 Good for Florida State winning again, topping unranked Syracuse, 38-20, on the road in the Carrier Dome on Saturday. But #1 winning doesn't mean Florida State is still the best team in college football.
Actually, it's been some time since Florida State has been the best team in college football: last January, to be precise. But for lack of somebody to knock the Seminoles off their perch, the 2013-2014 national champs have maintained their top ranking.
We now have their betters. Mississippi State wasn't even a Top 10 team going into last weekend, but the pasting of then-#6 Texas A&M and then today's dismantling of #2 Auburn make it clear. For now, anyway, Mississippi State is the best team in the country.
I say for now, because the jury is still out on the Bulldogs. The wins over A&M and Auburn were at home, and the win on the road at LSU last month doesn't carry the same value it did when it was recorded with the Tigers now just at 4-2 on the season.
Still, two wins over Top 10s puts MSU head and shoulders resume-wise over Florida State, which hasn't looked anything like last year's juggernaut, and doesn't appear likely at this point to have Heisman Trophy-winning quarterback Jameis Winston around to finish out the title defense with his continued legal issues dogging him and putting a cloud over the football program and the university.
FSU does have the easiest run to the four-team national playoff of any of the top contenders. After next week's game at home against #6 Notre Dame, the 'Noles will not play another Top 25 team until its possible playoff appearance. Mississippi State, for its part, gets something of a respite, having run through the LSU-A&M-Auburn gauntlet the past three weeks, until a Nov. 15 date with #7 Alabama in Tuscaloosa, and then its regular-season finale at the other team from Mississippi ranked #3 in the country this week, Ole Miss, on Nov. 29.
Make it through that unscathed, and they ought to call off the playoff and just hand the national title to Mississippi State by acclimation.
Which isn't likely to happen. Not the part about calling off the playoff. It's hard to imagine State making it the rest of the way undefeated. One hiccup, maybe even two, given what the Bulldogs have done to date, and they might find themselves in the four-team mix at the end of the season.
– Column by Chris Graham