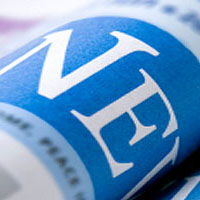 In 2015 the Virginia Farm Bureau Federation joined several legal cases in support of the organization's policy positions. While that was not a first for the state's largest farm organization, President Wayne F. Pryor warned delegates at the 2015 VFBF Annual Convention in Norfolk that such action is becoming more necessary.
"Despite the best efforts of our friends in Congress, the Environmental Protection Agency has continued to press forward with its flawed Chesapeake Bay cleanup program," he said. Along with the American Farm Bureau Federation and other agricultural organizations, "Farm Bureau is appealing to the U.S. Supreme Court to have that program put on the shelf."
If approved, he said, the program "would clearly give complete federal control over local land use and water conservation decisions."
He noted that a recent vote in the Senate failed to overturn the EPA's controversial "Waters of the U.S." rule, currently stayed by the U.S. Court of Appeals for the 6th Circuit. "I fear that case will end up in court as well," Pryor said. "Farm Bureau will continue to stand up against federal regulations that remove local control over zoning and conservation decisions, even if we have to go to court."
VFBF was also an intervener in a state court case brought by the Chesapeake Bay Foundation against the State Water Control Board in the Virginia Department of Environmental Quality. In that case the bay foundation sought to overturn state regulations regarding intensive livestock operations. While the case ended in the water control board's favor, Farm Bureau sought to become a party to the suit in order to have a strategic voice in any possible negotiated settlement.
"Some folks have argued that government mandates are the only way to improve the environment. That's wrong," Pryor said. "Farmers have shown time and again that working together, especially with adequate cost-share funds, is much more effective than ramming regulations down our throats."
2015 marked the Farm Bureau's 90th year of representing Virginia farmers at the local, state and national levels. "This has been quite a pivotal year representing our members," Pryor said. This was also the 65th anniversary of the Virginia Farm Bureau Mutual Insurance Co. and the 50th anniversary of a professional lobbying staff working to support VFBF policy positions.
In a presentation to convention delegates the Farm Bureau noted that 111 of 115 candidates endorsed by its political action committee were elected on Nov. 3, showing the continued importance of the rural vote. And a new social media campaign, "I Farm I Vote," was a hit in the run-up to this fall's election.
While the 2015 State Fair of Virginia was cut short by three days due to weather that prompted a state of emergency declaration, replacement tickets for the 2016 fair are being offered to anyone with an unused ticket who returned it by Oct. 30. VFBF became full owner of the fair in 2013, and convention participants were shown a video about the revived State Fair Sale of Champions, a livestock auction to benefit the fair's youth scholarship program. The sale raised $61,000 in its first year since 1987.
Virginia Farm Bureau launched a new branding message in 2015, and "Friend of the Farm" will be prominently featured in advertising messages across the Farm Bureau family of companies.