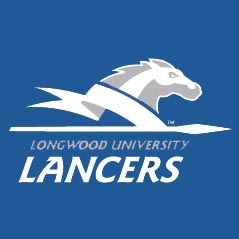 Longwood head women's basketball coach Bill Reinson announced the addition of Rachel Travis to his staff as an assistant coach, rounding out the staff for a program that is just two years removed from reaching the Big South Championship game in 2013.
Travis comes to Longwood after spending the past four years as a head coach at the high school level, running the varsity girls' programs at Florida Air Academy in Melbourne, Fla., and Episcopal School of Jacksonville in Jacksonville, Fla.
"I would like to officially welcome Rachel Travis to the longwood university family," Reinson said. "Rachel has a vibrant personality and makes an impression upon everyone she meets.  With this hire, I wanted to add someone with strong recruiting ties, and Rachel has already made an impact in our recruiting efforts.  She is very passionate about the game of basketball and will be an excellent addition to our coaching staff."
Travis most recently served as head coach and program director of the varsity basketball program at Florida Air Academy, an international school in Melbourne, Fla. In her first year at Florida Air, she helped guide the team to the 2012-13 3A District Championship. The squad went 10-0 in district play and 20-5 overall while advancing to the regional finals. She followed that performance by taking Florida Air back to the district title game in 2014 after amassing a 19-8 overall record and a 9-1 mark in district play.
Prior to her two-year stint at Florida Air, Travis held the varsity girls basketball head coaching position at the Episcopal School of Jacksonville for the 2010-11 and 2011-12 academic years.
A 2009 graduate of Northwest University in Kirkland, Wash., Travis has affected the lives of young people in a variety of roles. In addition to her responsibilities as head basketball coach, Travis also taught psychology and physical education at both Florida Air and the Episcopal School.
"I believe that my experience as a head coach and educator at the high school level has taught me a remarkable amount about the value of relationships and instilling confidence in student-athletes," said Travis, who was also an assistant coach for the varsity cross country and the middle school softball teams at Episcopal. "My professional goal as a coach and educator will remain the same: To create an environment where our student-athletes are challenged, encouraged and motivated to develop their skills and reach their full potential through their God-given talents, and to help aid in building or sustaining a team that is competitive at the championship level."
Travis began her coaching career as a girls basketball camp director and coach at Episcopal in the summer of 2010, the same year she began her semi-professional playing career. In August of 2010, she stepped in as Episcopal's head coach while moonlighting as a starting guard for the Florida Lady Knight Hawks of the Women's Blue Chip Basketball League.
She ended her playing career in 2011 to focus on coaching at Episcopal and has also held coaching stints as an assistant for the West Boca Elite AAU program (2013), head coach for the Central Florida Elite AAU program and head coach for Central Florida Elite Black (2014).
"I am honored to join the longwood university women's basketball staff," Travis said. "I believe this program is on the rise and has a volume of potential in the Big South Conference. I'm blessed to join this experienced staff, and I'm grateful to work with such passionate people. Coach Reinson, coach Smith and coach Tucker all possess qualities that I have tremendous respect for.
Travis was a four-year starter and three-year team captain at Northwest. A two-time academic all-conference selection, she graduated in 2009 with a B.A. in secondary education with emphasis in health and fitness. She was named to the dean's list and honor during her collegiate career. Travis was also a three-time Cascade Conference Player of the Week.
A native of North Bend, Wash., Travis is CPR certified and a member of the Women's Basketball Coaches Association (WBCA).