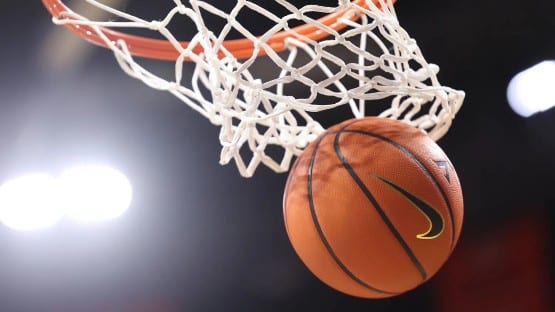 Virginia, pantsed on national TV in its 65-41 loss to Wisconsin in Fort Myers on Monday, has a quick turnaround, with West Virginia up next in the consolation game of the mini-tournament in South Florida on Wednesday.
The tip is set for 6 p.m. on FS1.
West Virginia (2-2) earned its spot in the consolation game with its 70-58 loss to SMU on Monday night.
Interim head coach Josh Eilert, picking up the pieces from the disastrous end to the Bob Huggins era, is going with a tight rotation – five guys got 30+ minutes in the loss to SMU, and he only had seven guys hit the floor on the night.
An issue ther is that WVU lost two players to the transfer portal after Huggins' unceremonious exit following a DUI arrest in the summer – Tre Mitchell (11.7 ppg, 5.5 rebounds per game in 2022-2023) and Joe Toussaint (9.4 ppg in 2022-2023).
A third player, Kerr Kriisa, put his name into the portal before changing his mind, but Kriisa, a transfer from Arizona who averaged 9.9 points and 5.1 assists per game in 2022-2023, is sitting out the first nine games of the 2023-2024 season after the NCAA handed down a suspension for impermissible benefits he received in his time at Arizona.
Interim coach, limited roster, it's a mess right now – and yet, credit to the WVU kids, they led SMU by 11 at the half last night before the Mustangs pulled away late.
One familiar name and face on the roster is Jesse Edwards, a 6'11" grad transfer who played for four years under Jim Boeheim at Syracuse.
Edwards is averaging 15.3 points and 10.3 rebounds per game this season.
The Mountaineers' leading scorer is the other starting big, 6'8" Iona transfer Quinn Slaszinski (16.3 ppg, 42.9% FG, 44.0% 3FG).
The other guy averaging double-digits in scoring is 6'3" guard Kobe Johnson (11.0 ppg, 3.0 assists/g, 36.2% FG, 13.3% 3FG).
Johnson is averaging 34.3 minutes per game this season; last year, he got 10.3 minutes per game.
He's getting the minutes that Kriisa will get when he returns from his NCAA suspension, though you can assume he's earned more rotation minutes moving forward.
Seth Wilson, a 6'2" junior who is the sixth man, is the best threat from deep (7.5 ppg, 41.2% 3FG).
The other three rotation guys are 6'7" sophomore Josiah Harris (8.5 ppg, 5.8 rebounds/g, 29.4% FG, 25.0% 3FG), 6'6" freshman Ofri Naveh (4.3 ppg, 4.5 rebounds/g, 25.0% FG, 16.7% 3FG) and 6'8" senior Patrick Suemnick (2.3 ppg, 1.8 rebounds/g, 8.0 minutes/g).