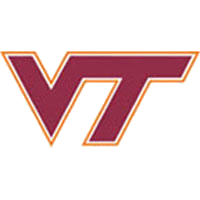 Virginia Tech football coach Frank Beamer talks with reporters on Monday. The Hokies (4-2, 1-1 ACC) travel to Pitt (3-3, 1-1 ACC) for a game on Thursday night.
Opening Statement: When I think about Pittsburgh, I think about a tough, hard-nosed team. We know first-hand. We've won one out of the last five with them. To me, it's just a battle. We've got to uphold our end of the deal in that situation. We've got to have great practices. We had a great practice yesterday and we're getting ready to play our very, very best. We've got to play the best we've played all year really.
Q: When you get into a situation where a team seems to have your number for a stretch of time, how do you rationalize it?
I think every year is different. What caused the first loss, second loss, third loss, is different reasons, but the bottom line is: they are always a very physical, tough football team, and they are hard to beat.
Q: How much will you talk about to the team that you have lost three times there?
A: Oh absolutely. I think facts are facts, and you need to know what you're getting into. Someitmes you get thinking this or thinking that, what we need to be thinking is that ths is going to be a tough, tough football game.
Q: Can you give us an update on Joshua Stanford's status and when he's going to be back?
A: Well he's back within the football program. He's working to get back onto the football team. We'll leave it at that.
Q: Was his leave your choice or his?
A: Well I'm not going to get into the "this and that." He's back in the program, but he needs to work to get back onto the football team.
Q: Have you made a decision on Brandon Facyson's medical redshirt?
A: Probably. He's just still not right. We keep waiting for the time when he is going to be right, but we want to be sure to do what is in his best interest.
Q: Do you become a fan of Florida State's success to carry the banner for the conference?
A: Well I always pull for any ACC team against an outside opponent. I just always do and I am certainly pulling for Florida State to do well.
Q: It seems like your two best games this year have been on the road. Is there anything you can pinpoint as to why that's the case?
A: Not really. When you get to be a good football team and have a chance to win championships, you can play no matter what day it is, where it is, what team it is, Virginia Tech plays consistent their way. I think that's been true over the years. When you are not an up and down football team and you've got good players, you've got a chance to win championship games. The coaches reminded me of the time Pitt opened up last year against Florida State and that place was full and excited and so forth and I expect the same Thursday night. I think it's an exciting atmosphere, and you like being in games like that. So hopefully our team will know exactly how tough a football game this is going to be.
Q: When they have such a large offensive line and they have Boyd on the outside, how much can you trust Kendall Fuller to take that assignment?
A: Boyd is a really good, productive receiver and punt returner for them. I think having Kendall on our s
Q: Michael Brewer has shown a willingness to stick his head in there for key yardage. With all the injuries at running back are you worried he might become more inclined to do that and put himself more at risk?
A: No, I don't think you play timid. I think you've got to go play the game. You need to be good about when you need to go and get that extra yard or keep those chains moving. You have to use your judgment and know when to take hits. He's got a good head on his shoulders, and he knows how to play the quarterback position. I trust him to make the right decision in that regard.
Q: Teams often do some self-scouting during extra time off. Is there anything you guys can share about what you found out about yourselves in the last couple days?
A: No. We're not going to talk about that. We'll let some other people do some work.
Q: When you look at Connor on film, it looks like your defense is smaller in terms of weight. Do you think they are better tacklers than their weight suggests?
A: Well he's a guy that is powerful. He's got enough speed, but his power is what you really notice about this guy. Anytime there's a great back you need have lots of people coming to the football to tackle it that way. With one guy out in the open field, he's a hard man to knock backwards. That doesn't happen to him very much.
Q: You said after the UNC game you wanted the players to get away from the coaches and the coaches to get away from the players, has that always been your philosophy for the bye-week?
A: Yeah. I think mentally resting your mind a little bit from the grind is important. We came back yesterday and had a great practice. Sometimes when you're away, you come back and it takes awhile to get back into it, but I think we understand how important a game we've got. We understand how much we need to practice well to prepare for it. I was pleased to see us come back and get into it.