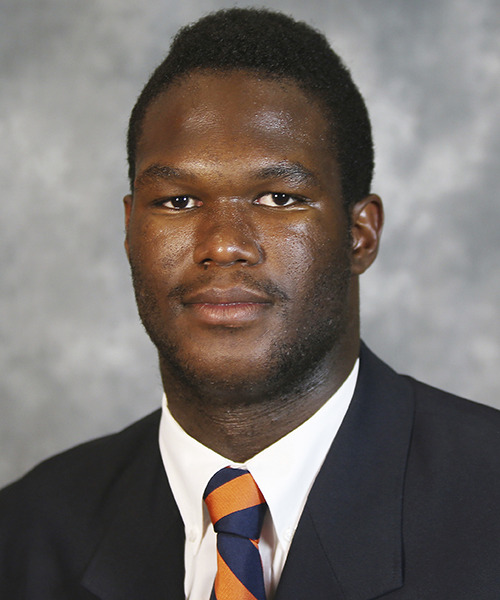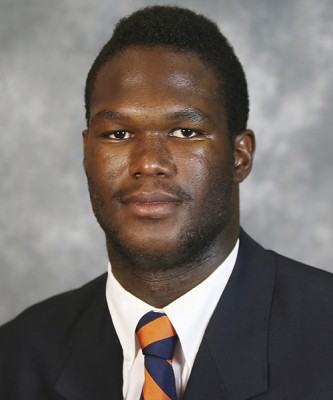 UVA sophomore linebacker Max Valles talks with the media after being selected by the Oakland Raiders in the sixth round of the 2015 NFL Draft on Saturday.
Q: Were you surprised or did you have a lot of contact with the Raiders before this?
Valles: "They only real contact was that I had a formal with them at the combine and got the call right before my name got announced on TV. That was it."
Q: Apparently they are projecting you as defensive end. Is that what you figured going into the draft?
Valles: "Outside [linebacker] or defensive end. I'm comfortable playing both so it's whatever they need me at."
Q: What are the things you need to work on most?
Valles: "Just working on a backup pass rush move, if one doesn't work. I've been working on that a lot this offseason. Overall just becoming a more physical player. Coming from college to the NFL, it's going to be a much more physical game so I just have to step it up a notch."
Q: You had two years of eligibility left. Was that a big surprise back there that you left school?
Valles: "Kind of both. I felt comfortable playing at the next level. It worked out."
Q: Was it a tough decision or something you felt pretty strongly about?
Valles: "I felt pretty strong about it."
Q: Did you seek any outside advice on your decision to go pro?
Valles: "I talked to my coach and my family about it. Everybody felt that I was ready. Second in the ACC in sacks, All-ACC, I felt like it was time."
Q: Did you play a lot of special teams?
Valles: "Yes, my freshman year I played core-four [special teams units]. They took me off special teams before camp my sophomore year. Figuring my athletic ability and being a linebacker my first couple years, I know I'm going to have to start on special teams."
Q: I saw that Eli Harold got picked by the 49ers. Is that cool having a teammate close by?
Valles: "That is right in the Bay? I didn't even think about that!"
Q: Have you been out here before?
Valles: "I've never been to California in my life."