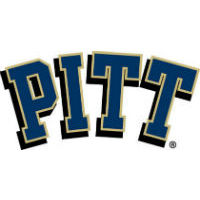 Pitt football coach Paul Chryst talks with the media on Monday. Pitt (3-2, 1-0 ACC) faces UVA (3-2, 1-0 ACC) on Saturday at 7:30 p.m. in Charlottesville, Va.
PAUL CHRYST: Certainly, last two weeks the results haven't been what we wanted, but no time to feel sorry for ourselves. We've got a great opportunity. It's a great challenge going — playing what I think is a Virginia team that's talented, well coached, and I think playing with what looks to be they're playing with a lot of confidence. We've got a big challenge. It's a good opportunity for our team as well.
Q. Hey, Coach. I wanted to go a little bit into those two losses. I mean, you started out 3-0, and then Iowa and Akron, obviously, were unable to get victories there. What have you learned about the team to start those games 3-0 and then have struggled your last two? What's really been the struggle?
PAUL CHRYST: I think it's — you know, it comes down to playing the game and executing. Sometimes you've just got to — each game comes down to — close games, there's five, six plays, and you don't know when they are, but you've got to make plays. You've got to — offensively, you've got to keep drives alive. You've got to convert on third down. We're not any different than any other team. When you do, you've got a chance. If you don't, it makes it harder. Same thing defensively. We had a great first half in many ways, and then they were able to run the ball on us and change up some things, held onto the ball so it limited the possessions in last week's game. So it's about the game, and you've got to play the game, and you've got to make plays to win games.
Q. As far as you looking forward and going up against Virginia, I know you talked about it a little bit. What are some of the biggest things that you tried to address in practice and seen on film when it comes to Virginia that you need to match up against to have this victory? What are some of their key areas that you've tried to hone in on in?
PAUL CHRYST: I think that really all three of our units will be challenged, and I think they've got good schemes that fit, I think, as a really talented team that they have. Offensively, they've got some guys that, with the ball in their hand, can be dangerous. I think the quarterback's doing a nice job of running their offense and seems to look comfortable with it. So you've got to play. It's assignment football, and you've got to do your job. You try to help out on someone else's or you don't do it, you can get exposed. Defensively, I think they're obviously very active and a talented, physical group. We had our hands full with them last year, and a lot of those same guys are back and probably playing better. So we've got to be able to handle that. They do a tremendous job against the run and getting after the quarterback in the pass. And special teams, I think they've got some really good players. You can see it looks to be the depth of their team because there's guys on special teams that are really good players. All three phases have got a big challenge ahead of them.
Q. I was curious about James Conner at 250 pounds this year. Don't have it in front of me. I guess it's 20 pounds or so up from last year. What did you think about his weight gain? Did you suggest it or just talk about the fact that he's one of the bigger backs around?
PAUL CHRYST: No. I mean, we weren't — I'm not one to get hung up on weight as much as you want guys being in the best shape they can, getting stronger. I think a lot of it was last year was the first year that James has had a chance to just focus on training. In high school that's hard. And doing a lot of different things and just focusing on football. You kind of want guys to be at their — I don't want to say their natural weight, but just not worry about gaining weight, not worry about losing, just be in the best shape of his life, and I think that's what's happened. It was his first chance, first off-season, went through last year and, I think, had an idea of — at least a better idea of what it takes to play and prepare yourself for the season. Did a nice job in the weight room and trying to eat better and all those things. But it wasn't trying to get him up or get him down to a certain weight.
Q. Is he as quick as he was last year?
PAUL CHRYST: Yeah, I think so. If not, maybe a little bit more so.
Q. Coach, where would you evaluate Chad Voytik right now? How has he come along? I know there's a lot of things you would like him to improve on, but sort of where is he heading into this game?
PAUL CHRYST: I like — you know, as far as heading in, I think each week he's done some things kind of getting more comfortable with playing the game. Each week you're presented with a little bit different scenarios. There's certainly some things each week. You try to take kind of a theme, you know, one or two things to kind of focus on. He's done a good job of kind of what we take that week and trying to apply it. Like our team, it hasn't been perfect by any means, but appreciate the way he goes about it. Chad wants to be good, spends the time certainly on the field, but as importantly, off the field. He's got another opportunity. Each week you get tested a little bit different, and I think Virginia challenges you in ways that maybe hasn't been tested yet. So it's another opportunity for him to grow. I've liked the way that he's gone about it, and he's had some good results and some things that we certainly want back, he'd want back, but if we can learn from them, then it's a chance to make progress.
Q. I'm certain the defenses are stacked to a lot of times stop Conner. So can Chad take some of the pressure off of him by doing some other — and opening some things up in some other areas?
PAUL CHRYST: Yeah, you need to be able to do that. There's times when what you're saying has occurred and he's been able to, and then there's been some times where we haven't been able to take full advantage of it, and I think for us to be the best offense we can — and it's not just fall on Chad, but we've got to do a better job of being able to take — you know, either attack — I don't want to say take advantage of, but be able to capitalize on some things. If you start doing one thing to take away something, we've got to be able to counter back. That's where we've all got to own that. For us to be the best offense we can, we've got to improve in that area, I believe.
Q. Hey, Coach, you played Virginia last year up there in Pittsburgh. What have you seen on video that's going to be probably the same or is going to be different this Saturday?
PAUL CHRYST: Well, certainly, you've got some obvious — offensively, they're a different team than what we faced. Defensively, they got after us pretty good. I still see that on tape. So I think it's a team that's certainly talented. They're well coached, and special teams — I think every play in this game is going to be one that our guys have got to be focused on and going to be challenged. Because of that, it gives you a great opportunity to grow. I think it's going to be a tough, physical game, and we've got to rise up to that.
Q. Last two games you played against Iowa and Akron, those two losses, is it something that are you guys pressuring yourselves too much to continue the winning ways, or is it something that you guys are still in the process of learning some of these players?
PAUL CHRYST: It might be all of the above, right? I don't want to say we're learning our players, but we've got a team that needs to continue to grow. It comes down to the thing that's great about football is it's a game where it takes 11 guys on each play. When we do well — and we're no different than any other team. When everyone's executing and doing their job, we have a tendency to have good results. When we don't, then you struggle. Not every game's going to be perfect. You know that. Our players know that. But we've just got to keep — I think you've got to focus on the game and focus on the things that you can control. I think winning is a by-product of doing all those things right.