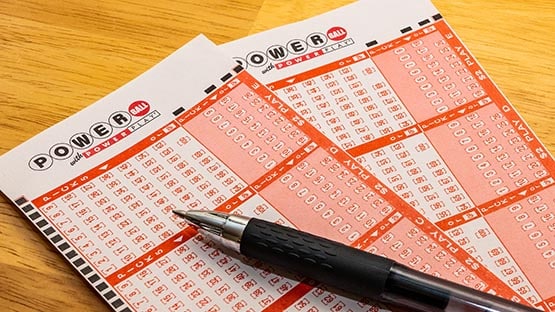 Players will have another opportunity to play for one of the biggest Powerball jackpots on record. The Powerball jackpot has grown to an estimated $672 million for the next drawing on Wednesday night.
The jackpot currently ranks as the 10th largest prize in the Powerball game and the game's third-largest prize this year.
The Powerball jackpot increased Monday night after no ticket matched all six numbers drawn – white balls 2, 21, 26, 40, 42 and red Powerball 9. The Power Play multiplier was 3X.
The Monday drawing produced more than 905,000 winning tickets across the country, including a ticket in Massachusetts that matched all five white balls to win a $1 million prize.
Other big wins from Monday night include 17 tickets that won $50,000 prizes and three tickets that won $150,000 prizes.
The upcoming drawing on Wednesday night will be the 27th drawing in the jackpot run.
If a player wins the jackpot on Wednesday night, they will have the choice between an annuitized prize worth an estimated $672 million or a lump sum payment estimated at $320.5 million. Both prize options are before taxes. If the winner selects the annuity option, they will receive one immediate payment followed by 29 annual payments that increase by 5 percent each year.
Powerball tickets are $2 per play.
Tickets are sold in 45 states, the District of Columbia, Puerto Rico and the U.S. Virgin Islands.
Powerball drawings are held every Monday, Wednesday and Saturday at 10:59 p.m.
All Virginia Lottery profits go to K-12 education in Virginia. In Fiscal Year 2023, the lottery raised more than $867 million for K-12 education, making up approximately 10 percent of Virginia's total K-12 school budget.