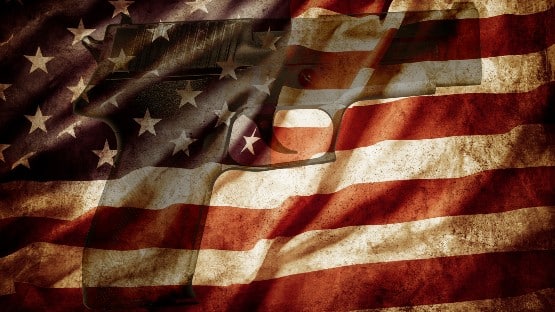 After the mass shooting at Sandy Hook Elementary School in Newtown, Conn, in 2012, Congress established the Gun Violence Prevention Task Force.
U.S. Rep. Abigail Spanberger of Virginia is a member of the task force who joined an amicus brief that repudiates the Fifth Circuit's decision in United States v. Rahimi.
The defendant in the case was suspected of five shootings in Texas so police searched his home and found multiple firearms, although he was under a domestic violence restraining order which prohibits ownership of a firearm. The Fifth Circuit Court of Appeals ruled that the federal law prohibiting individuals under domestic violence restraining orders from possessing firearms is unconstitutional due to the new "history and tradition" legal test under Bruen.
The amicus brief calls on the Supreme Court of the United States to set a clear standard to allow Congress to pass commonsense gun violence prevention laws to keep Americans safe. The brief also stresses the importance of making sure that both state and federal legislatures can maintain the flexibility they need to address public safety threats, as permissible under the Second Amendment.
"If the decision in Rahimi is upheld, we risk creating dangerous situations in which abusers can pose a greater threat to their victims, their families, and law enforcement. As a former CIA case officer and federal law enforcement officer, I understand the risks to public safety that would be presented by opening these floodgates," Spanberger said. "Victims of domestic violence — including children — need protection, not more threats. SCOTUS should make clear that individuals under domestic violence restraining orders pose a risk to our communities — and Congress should continue to support new measures that strengthen mental health services, law enforcement training, and crisis response."
U.S. Rep. Mike Thompson of California and U.S. Sen. Richard Blumenthal of Connecticut lead the brief.