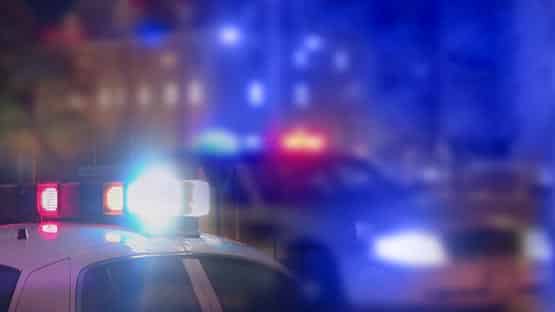 An "ongoing dispute" was the likely cause of a shooting Tuesday night in Richmond that left a high-school graduate and his stepfather dead, and five others wounded outside the Altria Theater on the Virginia Commonwealth University campus.
The mass shooting at the conclusion of the Huguenot High School graduation left Shawn Jackson, 18, and his stepfather, Renzo Smith, 36, both of Chesterfield County, dead. Others sustained injuries, including Renya Jackson Smith, the graduate's 9-year-old sister, who was hit by a car fleeing the scene.
Richmond Police said five individuals suffered gunshots wounds and were transferred by ambulance to a local hospital. Two other victims arrived at the hospital later. The additional injuries are not considered life threatening.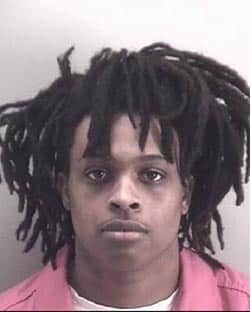 According to Richmond Police, Amari Pollard, 19, of Henrico County, was arrested at the scene without incident. He has been charged with two counts of second-degree murder.
Detectives have determined the shootings were not a random act but resulted from an ongoing dispute between Pollard and Jackson.
Congresswoman Jennifer McClellan (D-04) addressed the mass shooting in a floor speech Wednesday.
"We shouldn't have to live like this. What should have been the happiest day of those kids' lives turned into every parent's worst nightmare," McClellan said. "Those kids saw their freshman year cut short by COVID. They should have felt the joy, yesterday and last night, of graduating. Instead, their final memory of high school is marred forever by trauma."
Active shooter drills in schools did not prepare the students for the shooting at their graduation or anywhere else, she said.
"Last night, my husband and I had to tell our children school was canceled today and possibly for the rest of the year because of a shooting at a graduation less than a mile from our home. Every time there is a shooting, we go through this same routine.
"Every time my son is afraid, wondering will he be next? And I hug him and say 'I am doing everything in my power to make sure that you are safe' … Thoughts and prayers are not enough. It is past time for action," McClellan said.
On average in Virginia, 1,121 people die by guns each year, and 1,911 people are wounded by guns.
Representatives from the Virginia chapters of Moms Demand Action and Students Demand Action, part of Everytown for Gun Safety's grassroots networks, also spoke out today in response to the mass shooting.
"A day that is supposed to be a milestone celebrating our next chapter has now been ruined by gun violence," said Sophia Ennis, a volunteer with the Virginia chapter of Students Demand Action and a rising sophomore at Virginia Commonwealth University. "From the time many of us started school, we have been told to run, hide and fight when gunfire begins.
"We shouldn't have to live that reality out any day, but especially during our graduation," said Ennis. "I am heartbroken and hope that this will be a wake-up call for our leaders to pass laws that will keep guns out of our communities."
Kristin DuMont, a former teacher at Huguenot High School and a volunteer with the Virginia chapter of Moms Demand Action, said she was "heartbroken and devastated" for all who were impacted by this "senseless act" of gun violence.
"Gun violence is removing the joy from the most important moments in life. We must not grow apathetic and continue to call on leaders at all levels to pass laws that will protect our communities from gun violence," said DuMont.
Detectives ask anyone with images or videos from the scene to send them to the FBI website created to capture images in this investigation.
There is also a tip line that has been established in the Richmond Police Department for information: (804) 646-6741.