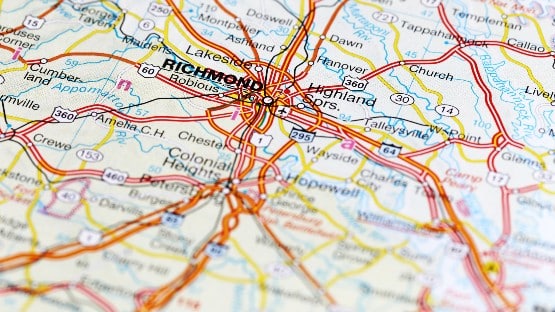 A teen who had just graduated from Huguenot High School was among two people shot and killed outside the Altria Theater in Richmond moments after the graduation ceremony on Tuesday.
Five other people were wounded in the 5:13 p.m. shooting, including one who sustained life-threatening injuries, according to interim Richmond Police Chief Rick Edwards.
A 9-year-old was hit by a car trying to flee the shooting scene at Monroe Park, a public park located outside the theater, which is located on the campus of VCU in downtown Richmond, and was taken to the hospital for treatment and is expected to survive.
The suspect is a 19-year-old male who is likely to be charged with two counts of second-degree murder, with additional charges likely, according to Edwards, who told reporters at a 9 p.m. Tuesday press conference that the shooter "knew at least one of the victims."
Mass shootings like this are so common these days that this one barely got mention on cable news Tuesday evening.
Just another day in America, basically.
"Children were involved here. This is their graduation day," Richmond Mayor Levar Stoney said. "The question that comes to my mind right now is, is nothing sacred any longer?"
"I don't have any more words on this," Richmond Schools Superintendent Jason Kamras said. "I'm tired of seeing people get shot. Our kids get shot. And I beg of the entire community to stop, to just stop. Our kids can't take it. Our teachers can't take it. Our families can't take it anymore. I beg of you to stop."