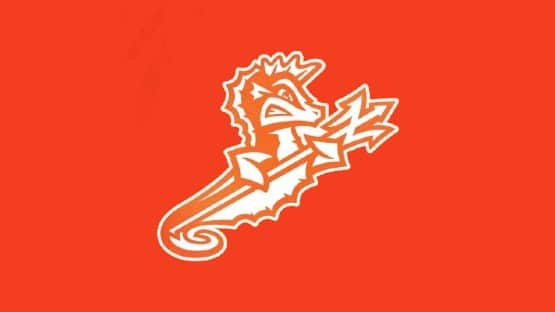 The Norfolk Tides fell to the Syracuse Mets, 9-1, on Sunday afternoon at Harbor Park, culminating a rare .500 week.
The Tides (31-13), the Triple-A affiliate of the Baltimore Orioles, collected only three hits in the loss.
Keegan Akin got the start on the scheduled bullpen day for Norfolk, tossing three perfect innings with five strikeouts.
Kyle Dowdy faced the minimum in the fourth and retired the first two in the fifth, but the combined perfect game bid was broken up by Jonathan Araúz, who hit a double in the left-center gap.
Araúz would come around to score on a Lorenzo Cedrola base knock, giving the Mets a 1-0 lead. Carlos Cortes put two more Syracuse runs on the board in the fifth with a blast that cleared the bullpen in right field, and the Mets jumped ahead 3-0.
With the bases loaded and two away in the seventh, Syracuse tacked on its fourth run of the game with Nick Meyer drawing a walk. Extending the inning was Danny Mendick, who punched a single through the left side of the infield to give the Mets a 6-0 lead.
A Ronny Mauricio double extended the Syracuse lead to eight as the game turned over to the bottom of the seventh.
Meyer launched a solo home run in the ninth to put the Mets up by nine runs, but Connor Norby matched him with a solo shot of his own in the bottom half of the inning to finally get the Tides on the board.
Jordan Westburg was 2-for-3 at the dish with a walk for the Tides.
Norfolk gets the day off tomorrow and will resume play on Tuesday in Memphis with first pitch scheduled for 7:45 p.m. against the Redbirds. Probable starters for both sides have yet to be announced.