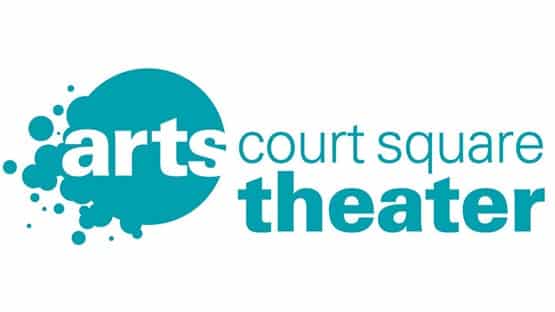 The X2 Comedy Series returns to Court Square Theater on Saturday, Feb. 25, at 7:30 p.m., with another season of comedy shows featuring regional and national touring comedians.
February's lineup includes Adam Bush, Noah Miller, Joey I.L.O., Chris Womack and Dawn Davis Womack.
Bush returns to Harrisonburg after performing in the October 2022 Comedy Pageant at Court Square Theater.
Miller is a comedian and writer based in New York City. After a career of working on boats and flying helicopters for the Coast Guard, he made the transition to stand-up and hasn't looked back. Miller has performed in some of the country's best clubs alongside comedians such as John Oliver, Nikki Glaser and Jeff Ross.
I.L.O. has performed on Last Comic Standing, Thou Shalt Laugh 5, Dry Bar Comedy, Yes TV, and the Comedy Channel; and was a regular on The Datenight Tour.
Dawn Davis Womack took comedy classes in D.C. in 2016 to face her fears of doing stand-up and has been booking shows ever since. She has performed in Los Angeles, Washington, D.C., Baltimore and throughout Virginia, opening for Lachlan Patterson in the first comedy shows inside the cave at Melrose Caverns. Womack started X2 Comedy in 2018 and launched a podcast Virginia is For Laughers, about all things non-hiking in the Shenandoah Valley.
Hosting the Feb 25 event with Dawn Davis Womack is her husband, James Madison University professor Chris Womack, who has educated and entertained students for 28 years. Chris Womack has performed in Harrisonburg, Rockingham, Elkton, Winchester and inside a cave with Lachlan Patterson at Melrose Caverns.
Located at 41-F Court Square in downtown Harrisonburg, Virginia, Court Square Theater is operated by Arts Council of the Valley.
For the first time, a season ticket is available to the comedy series for $109.99. The season tickets will also offer priority seating.
Additional performance dates for the Harrisonburg venue are April 15, June 3, Aug. 26, Oct. 28 and Dec. 9.
Individual and season tickets are on sale at courtsquaretheater.org.