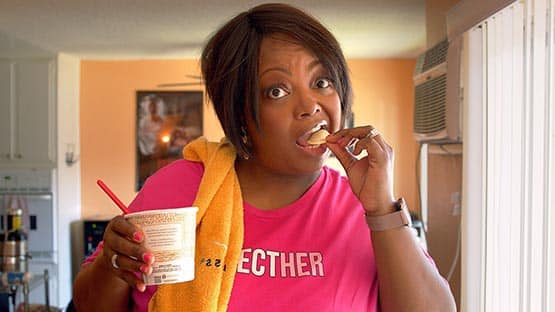 National comic Alycia Cooper will return to Charlottesville on April 15 to screen her film, "Fat Stripper," as part of the Indie Short Film Series. Cooper previously appeared in Charlottesville on the United Nations of Comedy Tour performing her standup routine.
The film series will feature 7-8 short films followed by a panel discussion with film makers including Cooper.
Audience members will have to opportunity to vote for the Audience Choice Award.
This is the 11th installment of the film series. Screenings will take place at 7 p.m. at the Vinegar Hill Theatre in Charlottesville.
"I believe regularly showcasing short films and filmmaking panel discussions can provide the opportunity for enthusiasts or aspiring filmmakers to enter the local film industry" said film curator Ty Cooper (no relationship to Alycia).
Tickets are on sale now for $20 at https://isfsapril15.eventbrite.com
For more information, visit www.IndieShortFilmSeries.com