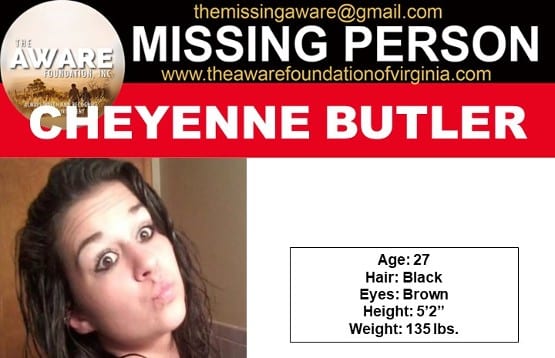 The Albemarle County Police Department is requesting the public's assistance in locating a 27-year-old female.
Cheyenne Renee Butler was last seen in the Greenwood area on Thursday, Sept. 21. The investigation currently points toward her being in Greenbrier County, West Virginia, but that has not been verified at this time.
Anyone with information on Butler's location is asked to please contact Detective Jonathan McKay with the Albemarle County Police Department at 434-296-5807 or Crime Stoppers at 434-977-4000.