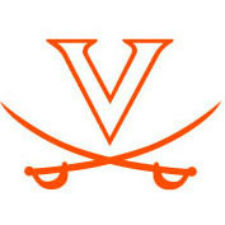 The No. 14 UVa.  women's lacrosse team (10-8) fell 15-9 to No. 2 Maryland (18-1)Friday (April 25) in the semifinals of the 2014 Atlantic Coast Conference Women's Lacrosse at Boston College's Alumni Stadium.
Maryland scored the first seven goals of the game and held an 8-2 advantage at halftime. The top-seeded Terrapins led 15-6 with three minutes left in the game, but the Cavaliers scored the game's final three goals, including a pair from senior Liza Blue (Butler, Md.), in the last 2:29 to cut the deficit to six.
"It was a great game for Maryland today and I have to give them a lot of credit," said Virginia head coach Julie Myers. "I felt their key players played great and made it really hard for us to win draws, make stops and be able to score goals on the other end. It wasn't for a lack of effort on our part, or a lack of heart. I think our girls fought through the entire game. I am very proud of them, but am disappointed to come up with a loss."
Blue finished the game with five goals, scoring her team-leading 50th goal with 1:36 remaining in the game. Sophomore Kelly Boyd (Baltimore, Md.) scored two goals. Junior Courtney Swan (Vero Beach, Fla.) had a goal with two assists.
Maryland's Brooke Griffin tied an ACC Tournament record by scoring seven goals, while also adding a pair of assists. Kelly MacPartland scored four goals with an assist.
Senior goalkeeper Liz Colgan (Cockeysville, Md.) had her sixth-consecutive game with double-digit saves, stopping 10 shots, including seven in the second half. Maryland's Abbey Clipp made nine saves.
Maryland outshot Virginia 15-9 in the first half, finishing with a 32-26 advantage. The Terps won 16 draw controls to UVa's 10.
Trailing 7-0, Blue put the Cavaliers on the board by scoring off a pass from junior Daniela Eppler (Baltimore, Md.) with 15:10 remaining in the half. Maryland won the ensuing draw and scored 11 seconds later, making it an 8-1 game. Boyd scored Virginia's second goal on a feed from Swan with 13:43 remaining, the final goal of the first half.
Eppler scored on a free position shot two minutes into the second half, but Maryland scored back-to-back goals to take a 10-3 lead with 2:51 remaining. After Maryland took an eight-point lead, 12-4, Blue scored back-to-back goals to narrow the gap to 12-6 with 12:09 remaining. Maryland scored three-straight to take a 15-6 lead with 3:08 remaining. The Cavaliers scored the final three goals of the game, including 11-seconds-apart goals by Swan and Blue.
The Cavaliers will learn their postseason fate when the 26-team NCAA Tournament field is announced onSunday, May 4 at 9 p.m. The selection show will stream live online on NCAA.com.  The top six seeds will earn first-round byes in the tournament. First and second round games will be played at eight host sites on May 9 and 11. The quarterfinals will be played at four host sites on May 17 or 18. The semifinals and finals will take place May 23 & 25 at Johnny Unitas Stadium in Towson, Md.