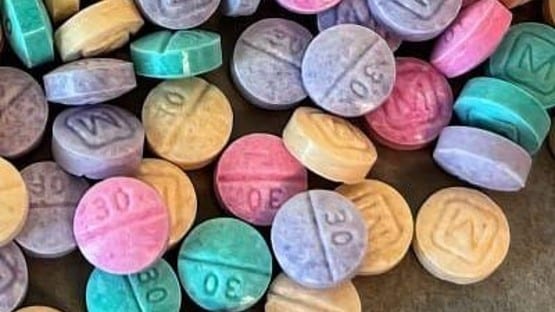 Milford Thomas Washington, 57, of Maryland sold seven silencers and 800 counterfeit prescription pills to undercover officers of the Bureau of Alcohol, Tobacco, Firearms and Explosives (ATF).
He pleaded guilty in January 2023 to transporting an unregistered silencer in interstate commerce, and was sentenced yesterday to 72 months in federal prison.
Washington sold silencers and pressed fentanyl pills. Between July 2021 and February 2022, according to court documents, he sold at least seven silencers to undercover ATF agents. When arrested in April 2022, he was prepared to illegally ship an additional 13 silencers.
"The silencers involved in this case are specifically designed to mask violent, criminal behavior, and pose a direct threat to public safety," United States Attorney Christopher R. Kavanaugh said June 8. "I am thankful to ATF and our local and state partners who worked on this matter for keeping these dangerous items off our streets."
Part of the National Firearms Act makes it unlawful to possess and transfer certain firearms, including silencers, without the proper registration. As a convicted felony, Washington was also already prohibited from engaging in the sale of silencers.
"The illegal possession of handgun diversion devices and distribution of deadly narcotics are significant threats to our community and remain a top priority for ATF. The leverage of our resources and valuable assets were instrumental throughout this investigation. Thanks to the hard work and dedication of the men and women of ATF and our valued law enforcement partners; we were able to remove another violent criminal from our streets," Special Agent in Charge Craig Kailimai said. "We will continue to do our part in combating violent crime through intelligence led strategies."
In 2022, Washington also sold approximately 800 counterfeit Percocet pills to the ATF. Analysis of the pills revealed they were designed to look like authentic prescription pills but were laced with fentanyl.
The ATF investigated this case as part of Project Safe Neighborhoods, with assistance from the FBI and the United States Postal Inspection Service and the Montgomery County (Maryland) Police Department.