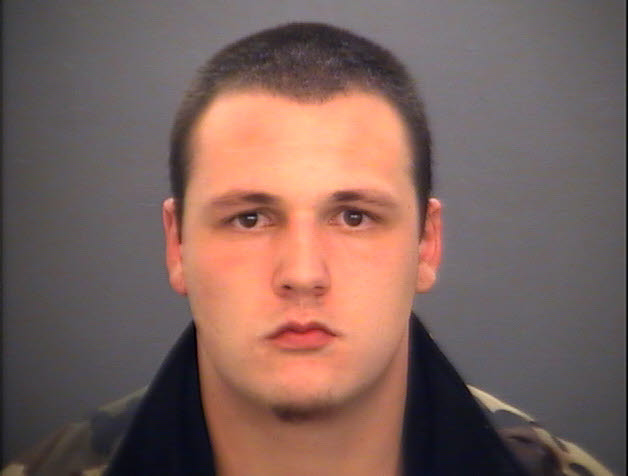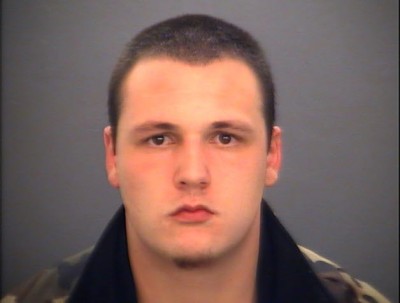 The Waynesboro Police Department arrested a city man Friday morning after he robbed a woman of $20 after shocking her with a stun gun.  Officers charged Robert Mitchell Martin, Jr., 20 years old, with a felony count of armed robbery and possession of marijuana/2nd offense, a misdemeanor.
On Thursday at approximately 11:30 p.m., officers responded to Hopeman West Apartments, 100 Guilford Lane, for a report of a woman who had been robbed of cash and shocked by a stun gun in her apartment.  When officers arrived, they spoke with the 29-year-old victim who indicated that Martin, whom she described as an acquaintance, and two other men had come to her apartment seeking the return of a loaned piece of property.
After she had a argument with one of the Martin's companions over the disputed property, Martin came into her apartment brandishing a stun gun demanding money.  When she refused and ordered him to leave, Martin shocked her with the stun gun on her legs and torso.  He did this about five or six times.  He took $20 and left the apartment.  The three men then fled the complex in a vehicle.
The victim was able to provide the officers with a vehicle description and possible destination of the three men, i.e. near Quadrangle Apartments on 4th Street.  Although she had apparent burns on her leg from being shocked, the victim refused medical treatment.
Approximately an hour later, officers spotted the vehicle with the three men and stopped it near 4th Street and North Winchester Avenue.  Inside the vehicle, they found a stun gun and marijuana.  Officers found a $20 bill in Martin's pocket after they arrested him.  He denied knowledge of the robbery.
Martin is being held without bond in Middle River Regional Jail.  Another man in the vehicle, Tylor Daquan Nixon, 20 years old, was arrested on an unrelated charge and is also at MRRJ.