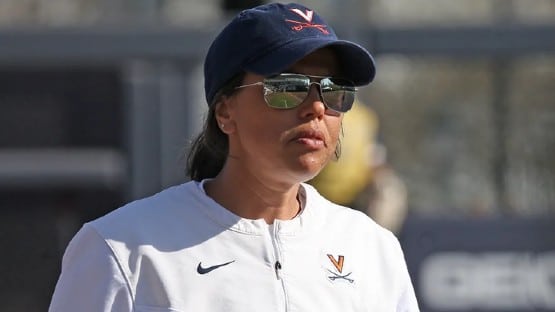 I see where UVA's star pitcher's sister committed to play softball at Liberty University. She is a first-team all-state first baseman and a home-run hitter.
If UVA doesn't change, I wouldn't be surprised to see Eden go to JMU. She likes their coaches, and it would be easy for her parents to come see her play.
– KT
---
The star pitcher referenced here is Eden Bigham, who went 13-6 with a 2.52 ERA as a freshman in 2023, with 115 Ks in 111 innings, with eight complete games and two saves in 29 appearances, 20 of them starts.
Her sister is Nahla Bigham, a junior catcher/first baseman at Rustburg High School who committed to Liberty on Sept. 9.
I don't know that it's as big a deal that Nahla Bigham is headed to Liberty as KT seems to think.
Her mother, Katie Phillips Bigham, is a Liberty Hall of Famer, who still holds school records in wins (62), shutouts (23) and ERA (1.59).
Lynchburg is a 15-minute drive from Rustburg, so, there's that.
And then, Liberty has a better softball program – the Flames were 40-22 in 2023, 44-18 in 2022, 44-15 in 2021.
Obviously, Liberty isn't in the same league academically, but top high-school athletes don't always make their decisions about college based on academics.
It's not a good look on UVA Softball coach Joanna Hardin that she missed out on a top recruit whose sister is her star pitcher, but I'd offer that there could be other issues at play here.