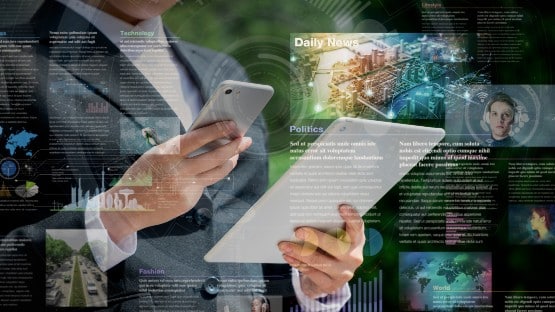 Long-time Virginia State Sen. Emmett Hanger reminded me recently of a story from back in our early, early, early days at AFP that was the first hint to us that we had a wider reach than we had assumed.
"My most memorable encounter with your news coverage was in the early days of 'internet news' when you wrote a story with me being critical of No Child Left Behind. Apparently, it was shared with President Bush, and I got a call from the White House early on a Saturday morning," Hanger shared.
"The caller informed me that what I had said about NCLB had gone 'all of the way to the top of the food-chain' at the White House, and the President was upset. Anyway, I was invited to the White House for a private meeting, and it created an experience that I continue to talk about."
Hanger probably wins this story – he got an invite to speak one-on-one with the President of the United States.
But we got something out of this, too.
When we launched AFP back in 2002, it's hard to think this now, but our thinking was that we really wanted to start a weekly newspaper, as in, in print.
Thing was, we couldn't afford print, and couldn't find anybody willing to partner with us, invest in us, loan us money, basically, want to have anything to do with us.
So, we started with a news website, that we named Augusta Free Press, with the assumption that we would write news that would get an audience in Augusta County, Staunton and Waynesboro, and nowhere else.
Then, word got back to us in 2004, with the story that Hanger referenced here about our reporting on No Child Left Behind, that the White House was reading.
This was the first step toward AFP becoming what it would become.
Emmett got the one-on-one with Dub-ya. He also got us on our way to being the juggernaut that we've become.