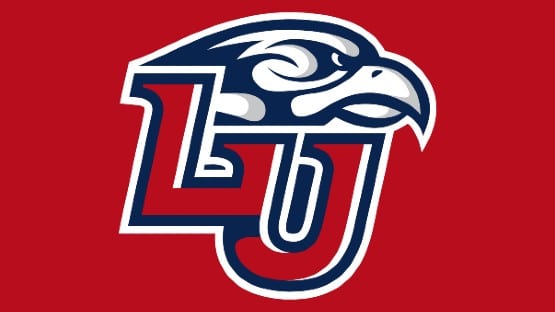 Liberty coach Ritchie McKay seems convinced that his team won't get an at-large bid to the 2023 NCAA Tournament.
The Flames fell to Kennesaw State, 67-66, in the ASUN Tournament championship game on Sunday, after rallying from seven down in the final three minutes to tie the game in the final minute, and losing on a free throw with seven-tenths of a second left.
The loss drops Liberty to 26-8 on the season, and, yes, normally, a conference tournament loss by a team in the ASUN, which ranks 19th of the 32 D1 conferences in KenPom, would mean the end of any NCAA Tournament hopes.
But Liberty is a curious case, ranked 36th in the ESPN Basketball Power Index, 44th in the NET, and 47th in KenPom.
The 0-3 record in Quad 1 games won't help, but it's worth noting that Liberty's resume holds up well to, say, NC State (22-9, Quad 1: 2-6, BPI: 43, NET: 41, KP: 52), North Carolina (19-12, Quad 1: 1-9, BPI: 39, NET: 49, KP: 49), Pitt (21-10, Quad 1: 4-4, BPI: 63, NET: 58, KP: 68) and Clemson (22-9, Quad 1: 4-3, BPI: 56, NET: 61, KP: 70).
ESPN bracket guy Joe Lunardi, at the moment, has Pitt and NC State among his last four byes, Clemson among the first four out, and North Carolina among the next four out.
Liberty is nowhere to be found in the Lunardi brackets.
I don't know how, but name brand value being what it is, he's probably right.
"Congratulations to Kennesaw. They were a tough out today and had a great crowd," McKay said after Sunday's title-game loss. "I'm disappointed that we didn't advance to the NCAA Tournament. It's something our program has had the blessing of participating in. It's a lifelong memory when you make it there. Kennesaw deserved it. I'm really proud of our group, though. This is as resilient of a team as we've had, and I think there might be some more basketball left for us."
That's likely to come in the NIT.