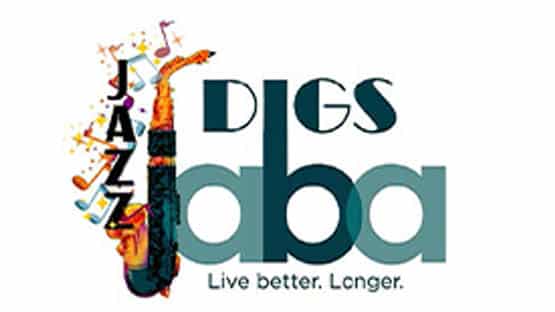 Legendary trumpet player John D'earth, along with the UVA Jazz Ensemble and internationally acclaimed French pianist Damien Groleau, will be headlining the Jazz Digs JABA event on April 28 at The Paramount Theater in Charlottesville.
This concert will include special guest performances including the "Three Tenors" and will be hosted by Mistress of Ceremonies Terri Allard.
A limited number of VIP tickets include a special reception catered by The C&O Restaurant and a meet and greet with John D'earth. VIP tickets are $125, and $50 of the price is tax deductible.
Additional tickets are available ranging from $35-$50.
Proceeds will go to Jefferson Area Board for Aging services and programs.
D'earth has performed and recorded internationally and appeared on hundreds of recordings spanning the analog and digital eras on vinyl, CDs, film and video. He has played with many jazz luminaries including Buddy Rich, Lionel Hampton, Gunter Hampel's Galaxie Dream Band, Miles Davis/Quincy Jones at Montreaux, Tito Puente, Emily Remler, Bennie Wallace, Eddie Gomez, The George Gruntz Concert Jazz Band (European and China tours), Bob Moses, Pat Metheny, Joe Henderson, Clark Terry, John Scofield and John Abercrombie, as well as pop stars Bruce Hornsby, Bonnie Raitt and Dave Matthews.
An avid composer and arranger with hundreds of compositions to his credit including full-length works for orchestra and other large ensembles, D'earth has written music for the Kronos String Quartet, the Kandinsky Trio, Bruce Hornsby, the Dave Matthews Band, the San Diego, Atlanta, Richmond and Roanoke Symphony Orchestras, the Charlottesville Chamber Music Festival, the University of Virginia Jazz Ensemble, Doug Richards' Great American Music Ensemble and the Charlottesville-Albemarle Youth Orchestra.
D'earth is the Director of Jazz Performance at the University of Virginia where he teaches improvisation, jazz trumpet, jazz composition and directs the UVA Jazz Ensemble.
His career in music is documented in the Biographical Encyclopedia of Jazz (Oxford Press) by Leonard Feather and Ira Gitler.
Groleau is a pianist, flautist and French composer. Familiar from early childhood with the keyboard and improvisation, he studied, alongside the improvised piano, the classical piano with Igor Blagodatov in Besançon. At 16 years old, he won the national contest of Jeunesses musicales de France, as well as the Jeunes Talents contest of L'Illiade in Strasbourg, with his first trio of compositions and improvisations "Sunjazz". His career on stage began as a teenager with numerous engagements in jazz groups and Cuban music in France and Switzerland (Festival Rencontres et Racines, Montreux Jazz festival).
Since 2004, he has been practicing his profession as a stage and studio musician, drawing a furrow made of very personal artistic projects, meetings and fruitful sharing.
He released six albums of compositions in his name, and 15 as a sideman. He also lends himself, as a pianist, performer, flautist and composer to various collaborations for theater, international dance performances, cinema and documentaries.
Groleau is mainly influenced by the pianistic playing style of Bill Evans, Chick Corea, Errol Garner, more generally by American jazz, but also by European romantic music and Latin music. A musician who "touches everything," he never ceases through multiple influences to develop a personal voice, unique from the different traditions which he soaks up.
JABA serves older adults, individuals with disabilities, and caregivers at all income levels in Charlottesville, and Albemarle, Fluvanna, Greene, Louisa and Nelson counties.
Tickets are on sale now and may be reserved online at www.theparamount.net, or in person at the box office Monday – Friday from 10 a.m. until 2 p.m., and one hour before each event. Tickets may also be purchased by phone during box office hours by calling (434) 979-1333.