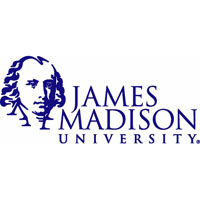 The detection of gravity ripples, announced to the world on Thursday, has significance beyond proving an important piece of Albert Einstein's theory of relativity, a JMU physicist says.
"It is important to acknowledge the incredible technical achievements that made these measurements possible," said Dr. Ilarion Melnikov, an assistant professor of physics. "These involve many areas of scientific engineering, including ultra precise control of laser beams, maintenance of extremely high vacua and isolating many potential sources of noise.  This work took years and involved many technological breakthroughs.  It is very likely that these will find applications in diverse engineering and technological problems here on Earth."
Melnikov explained that the discovery provides "an unambiguous confirmation" of Einstein's theory on how matter tells space to curve. "The measurement also opens up a very exciting prospect for a new method detecting and studying the properties of black holes, which are some of the most remarkable objects in our remarkable universe," he said.
As for the teaching of physics, Melnikov said the discovery provides new relevance. "The better we understand the predictions of theoretical models, the more we will be able to use observations to answer precise astrophysical questions.  Already this first measurement provides us with strong evidence for the occurrence of a dramatic event in our universe: the merger of two black holes."