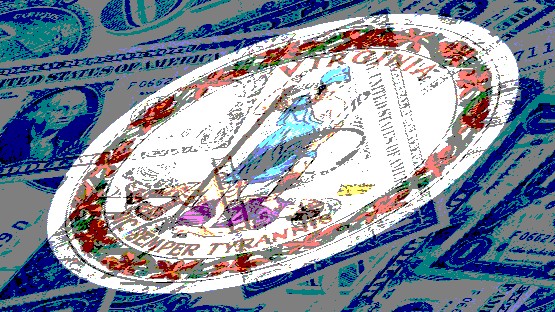 Berkley Insurance Co. will invest $6.1 million to expand its Henrico County location by assuming an additional 8,920 square feet of office space.
The additional space will allow for growth in the company, which is a subsidiary of W.R. Berkley Corp. Growth will be encouraged with Berkley Aspire, Berkley Mid-Atlantic Insurance Group and Verus Specialty Insurance.
Virginia competed with Arizona and Ohio for the project, which will create 72 new jobs including underwriters, financial analysts, accountants and C-suite positions. More than 177 employees are currently based out of the Henrico County office.
"We are proud to confirm our expectation for growth and advancement within the Henrico County, Virginia territory," Berkley Mid-Atlantic Insurance Group President Michelle D. Middleton said. "As we reflect on the exceptional talent that Henrico has consistently provided for us, particularly in the realm of excess & surplus lines insurance, we are excited for the future. With the projected expansion, particularly of Verus Specialty and Berkley Aspire, we envision continued growth, bolstered by the incredible talent pool and the invaluable relationships we have cultivated with insurance brokers in this region. Henrico as a hub for our business expansion is undeniable, and we embrace the opportunities that lie ahead."  
Berkley Insurance Company is a publicly traded Fortune 500 company based in Greenwich, Connecticut. Berkley Aspire, Berkley Mid-Atlantic Insurance Group, and Verus Specialty are three of the 60 insurance businesses that are part of W. R. Berkley Corporation, making it one of the largest commercial lines writers in the U.S. Berkley Aspire provides innovative, market-leading, and uncomplicated business services for independent agents and their small-to mid-market excess and surplus lines clients. Berkley Mid-Atlantic Insurance Group's home office is in Henrico County, and the company has two other offices in Pittsburgh, Penn., and Columbus, Ohio. The business provides competitive insurance solutions for the small and middle markets with an emphasis in six major industry segments: construction, retail, service, wholesale, real estate and manufacturing. Verus Specialty targets small to midsize commercial risks in the excess and surplus specialty insurance marketplace and is focused on delivering innovative methods and unique coverage solutions to meet the insurance needs of its business partners' clients. Current products include primary and excess liability, professional liability and garage liability.
"I'm thrilled to see Berkley Aspire, Berkley Mid-Atlantic and Verus Specialty expand their business in Virginia's 1st District," U.S. Rep. Rob Wittman of Virginia said. "This investment will create more well-paying jobs for Virginians, highlighting the significant opportunities for employment and business development in Henrico County. I thank Governor Youngkin and the Virginia Economic Development Partnership for their work and collaboration in securing this critical investment, and I look forward to seeing this expansion's positive impacts on Henrico County and the entire Commonwealth."
The Virginia Economic Development Partnership worked with the Henrico Economic Development Authority to secure the project for Virginia. Gov. Glenn Youngkin approved $217,500 from the Commonwealth's Opportunity Fund to assist Henrico County with the project. Funding and services to support the company's employee training activities will be provided through the Virginia Jobs Investment Program.
"Berkley Insurance Company's decision to expand in Henrico County demonstrates the continued positive momentum of Virginia's economy and the business process services industry," Youngkin said. "Greater Richmond is known for providing the robust talent pipeline that leading businesses like Berkley Aspire, Berkley Mid-Atlantic, and Verus Specialty require, and we look forward to supporting their next chapter of growth."
The success of business and their ability to reinvest in the Commonwealth is the best testament to the advantages provided by doing business in Virginia, according to Secretary of Commerce and Trade Caren Merrick.
"We thank Berkley Insurance Company for contributing to Virginia's growing business services industry and the well-paying jobs that this expansion will bring," Merrick said.