Hospice of the Shenandoah, a service of Augusta Health, has selected its new Advisory Board.  Those who serve on the Advisory Board are individuals from the community served by Hospice of the Shenandoah and are structured in four committees:  Patient Care, Bereavement, Community Education and Financial Development.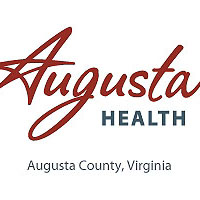 New members of Hospice of the Shenandoah's Advisory Board are Mark A. Clarke, Greg Dedrick, Martin Lightsey, Anne M. Seaton and Emmett Toms.  Continuing members are Judy Burtner, president; Ann-Ashby McKissick, vice president; Carol DeMacio, secretary; Angel Negron, treasurer; Tammy Irby, director; Kenneth Keller, Ken Knorr, Linda Matkins, Rev. Shelby Ochs Owen, Elizabeth Schreiber, Pam Mullins Snyder and Marie Thomas.
Augusta Health is an independent, nonprofit community hospital whose mission is to promote the health and well-being of our community through access to excellent care.  Named one of the 100 Top Hospitals in America by Thomson Reuters in both 2011 and 2012, Augusta Health has also been nationally recognized by HealthGrades for clinical excellence and patient safety and has been named one of America's 100 Best Hospital by HealthGrades.  For more information about Augusta Health, its programs or its services, please contact public relations at 540.245.7329 or 540.221.7329, or visit our website, www.augustahealth.com.