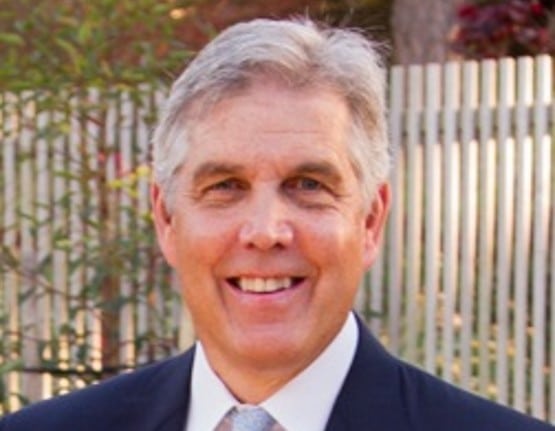 UVA legend Wally Walker, hero of the Miracle in Landover, two-time NBA champ, former Seattle SuperSonics president and CEO, former UVA Board of Visitors member, is back on Grounds.
Athletics Director Carla Williams announced Monday that Walker has joined the athletics department as a deputy AD.
Walker, a 1976 UVA alum, will serve as chief revenue officer in collaboration with UVA Athletics external affairs.
The job will have Walker responsible for fostering relationships and strategic partnerships with Cav Futures, Cav Futures Foundation, multi-media rights holder PlayFly/Virginia Sports Properties and the Virginia Athletics Foundation to maximize revenue generation.
Walker will also serve as a major gifts officer in collaboration with the Virginia Athletics Foundation, which named Kevin Miller as its executive director and deputy athletics director today.
"The University of Virginia is a very special place to me because of the impact it has had on my life," Walker said. "I admire Carla Williams and her high aspirations for the present and future of Virginia athletics. I'm eager to help UVA attain its worthy goals and excited for the chance to help advance the lives of our student-athletes. It is an honor to join one of the country's top athletics departments. I truly love this place."
Walker, in addition to averaging 22.1 points per game in 1975-1976, the year UVA hoops won its first ACC Tournament title, was a first-team Academic All-American in 1976.
A first-round 1976 NBA Draft pick, Walker won titles with Portland (1977) and Seattle (1979) before retiring, then enrolling in the grad business school at Stanford, where he earned an MBA in 1987.
After obtaining his MBA, Walker worked for seven years for Goldman Sachs and started his own money management firm before returning to the NBA as a part-time television announcer and consultant for Seattle.
In 1994, Walker was named the general manager of the SuperSonics. He served as a minority owner for 12 years and held the titles of president and CEO from 2001-2006. He also served as the president of the WNBA's Seattle Storm starting in 2001.
Walker also served on the UVA Board of Visitors from 1997-2001.
In 2007, Walker formed Hana Road Capital LLC and has worked in the financial services and executive leadership fields for the past three decades.
"These are transformational times in college athletics, and we will continue to strategically place UVA at the forefront as a national brand with elite athletics at a premiere academic institution," Williams said. "Wally's business acumen, executive expertise in professional sports and his deep love for the University make this an amazing opportunity for the University of Virginia. The fact that he is an awesome person who is beloved by so many makes this a great day for Virginia Athletics. He will be a part of a very special team at the University that maximizes our revenue generating efforts in Athletics and the Virginia Athletics Foundation."