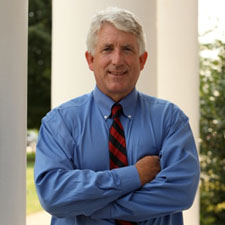 Attorney General Mark Herring today urged members of the U.S. Senate Judiciary Committee to support legislation that would help prevent children from being trafficked on the Internet.
A letter signed by Herring and 53 fellow state and territorial attorneys general asks members of the committee for their support of the Stop Advertising Victims of Exploitation Act (SAVE) Act (S. 2536), which would provide more oversight of websites that facilitate "adult services" which too often involve exploited youths and other victims of human trafficking. Human trafficking is the fastest-growing criminal industry in the world, generating about $150 billion each year. The fbi estimates that nearly 300,000 American youths are at risk of becoming victims of commercial sexual exploitation.
"Human trafficking has become a quickly growing concern in this country, with victims representing all ethnic and socio-economic backgrounds," said Attorney General Herring. "This bill will create another layer of oversight for websites that are used to facilitate this modern day form of slavery. Many internet companies have been extremely cooperative and responsible in combating human trafficking, and we expect that to continue, but it's clear that more needs to be done to stop this dehumanizing and devastating crime."
The use of the "adult services sections" on websites has created virtual brothels where children and other trafficking victims are bought and sold using euphemistic labels such as "escorts." The SAVE Act would require these websites to verify the identity of individuals posting advertisements and the age of those who appear in these advertisements.
Federal courts have recognized that the Internet has become a favored means for advertising the availability of children and trafficking victims for sex. Internet ads can be purchased in multiple locations with the click of a button, allowing traffickers to maximize their profit and evade detection by moving victims quickly to parts of the country where there is demand. Organized crime groups and street gangs frequently use the Internet to sell their victims as well, which is why passage of the SAVE Act is particularly critical.
In just one week this June, law enforcement arrested 281 alleged sex traffickers and took 168 children out of prostitution in a nationwide fbi crackdown where many child victims were offered for sale on "escort" and other "adult services" websites.
The Office of Attorney General has been a leader in the fight against human trafficking in Virginia, conducting more than 50 trainings in the last two years for local law enforcement and stakeholders to help them recognize the signs of human trafficking and successfully prosecute those who perpetrate it. In June, Attorney General Herring's office hosted more than 100 law enforcement personnel from across the state for a day-long training conference in Richmond.
The states and territories that signed today's letter are: Alabama, Alaska, Arizona, Arkansas, California, Colorado, Connecticut, Delaware, District of Columbia, Florida, Georgia, Guam, Hawaii, Idaho, Illinois, Indiana, Iowa, Kansas, Kentucky, Louisiana, Maine, Maryland, Massachusetts, Michigan, Minnesota, Mississippi, Missouri, Montana, Nebraska, Nevada, New Hampshire, New Jersey, New Mexico, New York, North Carolina, North Dakota, Northern Mariana Islands, Ohio, Oklahoma, Oregon, Pennsylvania, Puerto Rico, Rhode Island, South Carolina, South Dakota, Tennessee, Texas, Utah, Vermont, Virginia, Washington, West Virginia and Wyoming.