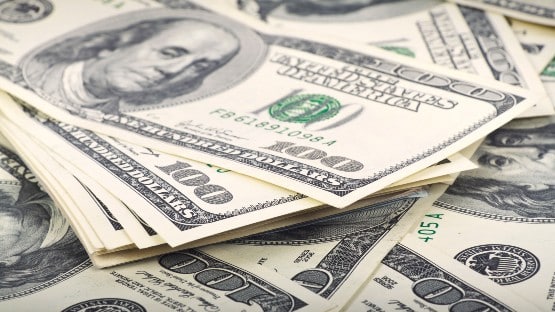 Virginia's general fund revenues for fiscal year 2023 were $3 billion more than the official revenue forecast, generating $5.1 billion in excess resources for the year.
For the full fiscal year, overall general fund revenues were far better than the 14 percent decline predicted in the forecast, declining by just 3.5 percent.
The official estimate assumed a reversal of the extraordinary growth in individual income tax non-withholding payments related to capital gains realizations in the prior year while the actual year-over-year change was significantly smaller than projected.
According to the governor's office, however, timing issues may be to credit for a large part of the surplus. The impact of the new pass-through entity tax may not be known until small businesses file their taxes in November when extensions are due. Due to uncertainty around the new tax, many taxpayers deferred taking credits until fiscal year 2024.
"Virginians remain overtaxed. Last year we provided $4 billion of tax relief for individuals, families and veterans. What this year's preliminary numbers tell us is that even after that historic tax package the Commonwealth ended fiscal year 2023 with $5.1 billion in excess resources, far more than forecasted," said Gov. Glenn Youngkin. "There is plenty of money in the system to fund our shared priorities of education, behavioral health and law enforcement while returning more of Virginians hard-earned dollars back to their wallets.
"Just as we did last year, I am calling on the General Assembly to reject the partisan, business-as-usual approach in Richmond and agree on a deal that lowers the cost of living and cost of doing business in Virginia while investing in our shared priorities," Youngkin said. "This is not about Republicans and Democrats. It's not about the Senate or the House. It's about delivering for Virginians."
Proposal by Democrats for one-time rebate
Democrats are also concerned about delivering for all Virginians – not just the wealthiest of Virginians.
Senate Democrats have countered Youngkin's push for permanent tax cuts for the wealthy with a proposal for a one-time rebate to taxpayers in the amount of $900 million.
Democrats hold the majority in the State Senate. Republicans hold the majority in the House of Delegates. Bipartisan cooperation will be required for whatever Virginia lawmakers choose to do with the surplus.
In the meantime, local school boards are still in limbo – waiting to finalize their budgets for the new fiscal year that started back on July 1.
Youngkin might call a special session of the General Assembly to try to force a deal on amending the two-year state budget adopted last year.
Analysis of fiscal year 2023 revenues
Based on preliminary data, Fiscal Year 2023 revenues exceeded the December forecast by $1.46 billion and were $3.04 billion higher compared to the amended 2022 Appropriation Act (Chapter 769).
Higher than expected revenue collections were partly attributable to timing issues related to the new pass-through entity Tax. the forecast assumed that the new PTET would result in lower individual income tax payments in FY 2023 due to the offsetting credits to IIT generated by the PTET. Instead, the uncertainty around the new tax, to a large extent caused taxpayers to defer taking credits until fiscal year 2024. The full impact will be clear once taxpayers who filed on extension file their returns in November.
Sales tax collections increased 3.9 percent as compared to the annual forecast of a 1.3 percent decline.
Payroll withholding grew 4 percent, exceeding the forecast of a 0.1 percent decline.
Corporate income tax collections grew 2.6 percent compared to the official estimate of a 12.2 percent decline.
A complete accounting of all final revenue sources will be released on August 23.
Related stories
Youngkin, Senate Democrats continue clash over $3.6 billion state surplus
Virginia revenue collections up this fiscal year, project billion-dollar surplus