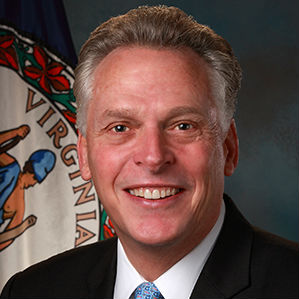 Gov. Terry McAuliffe has signed onto a national agreement aimed at ending veteran homelessness by the end of 2015.
"This ambitious accord will require cooperation and leadership at all levels to complete such an important task," McAuliffe said. "We are all guided by the same drive and desire to serve these men and women who have served their country."
Virginia Secretary of Veterans and Defense Affairs John Harvey made the announcement Monday at a statewide summit in Richmond sponsored by the Virginia Coalition to End Homelessness.
"This endeavor clearly recognizes the status veterans have in the Commonwealth," Harvey said. "They can be assured that they have advocates at the highest level of government in Virginia."
The agreement, known as the Mayor's Challenge, is an initiative of the U.S. Department of Housing and Urban Development and is being promoted by the National League of Cities through its Homeless Veteran Leadership Network. Originally envisioned as a means for city leaders to pull together and implement local strategies targeting veteran homeless, the agreement has also attracted commitments from chief executives of Colorado, Connecticut,Minnesota, Puerto Rico and now Virginia.
Monday's summit drew homeless service providers, business leaders and state and local government officials, who met together to develop an action plan for addressing the specific needs of veterans and their families. The goal was to create a state plan that cultivates partnerships, identifies and secures new resources, and increases efficiencies in the delivery of services. The summit was a collaborative effort of the Virginia Department of Veteran Services and the Homeless Outcomes Coordinating Council, and was funded by a grant from Dominion Resources.
The Homeless Outcomes Coordinating Council, led by Health and Human Resources Secretary Bill Hazel and Commerce and Trade Secretary Maurice Jones, has embraced the veteran initiative as part of its overall effort to reduce homelessness in the Commonwealth. The group's hard work is generating significant results. Homelessness in the Commonwealth has declined 7.9 percent in the last year, with a 10.8 percent decrease in family homelessness and a 14 percent decrease in veteran homelessness. Much of that progress can be attributed to bipartisan support for permanent supportive housing and rapid re-housing solutions.
"One in every 10 Virginians is a veteran," said Secretary Hazel. "They are our neighbors, friends, brothers, sisters, parents and children."
"All Virginians should be concerned about veteran homelessness," added Secretary Jones. "These brave men and women deserve the certainty and security of a place they can call home."Nationally, the U.S. Interagency Council on Homelessness established the goal of ending veteran homelessness by the end of 2015. About 58,000 veterans are homeless in the United States.
The initiative has attracted widespread interest. First Lady Michelle Obama announced her support last week.